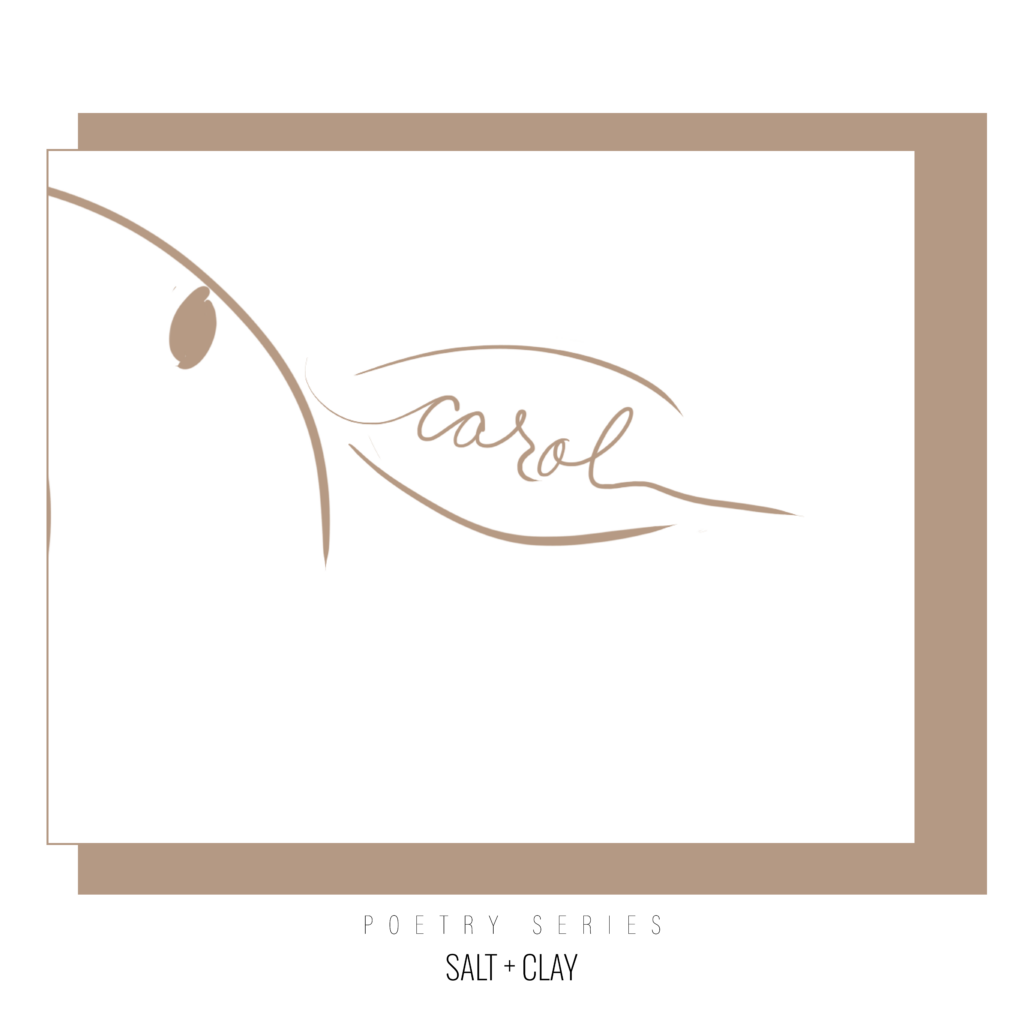 Today we are excited to feature S+C Contributor Carol Heisler. In spending just a short time with Carol, you will see her gift of hospitality and her interest and care for people. Her love for God emerges in conversation and if you get her talking about the literary world she will light up. A long time teacher, homeschool mom of 3, and a lover of good literature have shaped her into the woman she is today. She enjoys curriculum advising and sharing, and most of all, writing – not just poetry and prose, but handwritten cards of encouragement, the old school-snail mail way! She is currently working on getting her first book self-published, along with a few books for children! We asked Carol some questions on how she began writing and where she finds her inspiration for writing. We are inspired by her and we know you will be too!
Was there an event in your life that prompted you to want to write poetry?
There are two times I count as the beginning of my poetry writing. The first was during our homeschooling years when our two older sons had a poetry writing assignment focusing on early American history. I wanted to join them in the assignment and write a poem, too. I found that it was a creative challenge that came relatively easily to my "wordie" mind. I learned then that the poetry-writing process gave me a deep sense of delight and soul-satisfaction, and brought a smile to my face! I felt I was doing what I was created to do. A timely revelation, indeed.
The second time was after I had experienced an extended period battling clinical hormonal depression. Writing became a way to unburden my heavy soul, to my listening Lord and He helped me work through those dark days. Then and now, The Holy Spirit brings ideas to mind, often in the night when sleep eludes me. When this happens I can't seem to get to my pad of paper and pen fast enough to get these strong thoughts down before they, like sleep, elude me.

Where do you find your inspiration?
Every day I see expressions of poetry all around me. The divine poetry of the Master Creator surrounds us in His marvelous natural revelation. I see His poetry in people, bearing the "Imago Dei," created in His image for good works. Ephesians 2:10, teaches us, "For we are His workmanship, created in Christ Jesus for good works, which God prepared beforehand so that we would walk in them." (NASB)
What an astounding thought and amazing privilege to be co-creators with God! He has endowed each one of us with special gifts which are intended to be used to bring attention and honor to Him. I believe God wired me to express my co-creativeness using written expression. I am compelled to put my pen to an empty page and fill it with the images, thoughts, feelings, and life experiences God brings across my path. This is why I write, especially poetry.
Can you give us a little background on this poem?

With regard to this poem, "Walking Oxford," I have always loved to travel, especially in Europe! At times I have been able to accompany my husband on his business travel. In November, of 2018, he had business in London. I was able to tag along with a dear family friend of ours, a lovely young Christian woman, Erica. She had a friend living in Oxford at the time and wanted us to take a day trip to visit her. Deboarding the train we were met with a drenching downpour, which made our wanderings even more wonderful – Oxford in the rain! So quintessentially British! Erica's friend toured us around the University section of town, acting as our personal docent. It was delightful to listen to details of this nearly 1,000-year-old University of immense historical and academic significance. As we were enjoying our day there, much of the time I kept thinking, "Ooh, when I get back on the train I've GOT to write down all the wondrous flood of images that revealed themselves to me here!" "Walking Oxford," was born out of that day of wonder. I HAD to record what I'd experienced there, images still etched in my mind from that day, so I would remember it for the rest of my life. The poem flowed naturally out of the experiences and colorful images of that unforgettable day. I couldn't get the ideas and images down fast enough. That is how it works with me.
Walking Oxford
Puddle-jumping, raindrop-dodging, new friend-making
under slate-gray skies,
on knobbly cobbles in bone-chill cold.
Bookshop hopping, steam-tea sipping with
cream tea "scon-ing" in old-world pubs
where, if walls could speak, you would delight
to hear Oxford Dons of bygone days
voicing vintage volumes of brainy sageness.
Roaming rain-drenched roads
dotted with storybook doorways, then
down St. Mary's Passage for
Narnia lamppost posing and Mr.Tumnus gargoyle gazing;
past centuries-old stony structures where scholars
studied, thought deeply and slung ink,
writing generous volumes, still absorbed and marveled at
to this day, in this age, by sages of a newer stripe.
by c.b.w. heisler 11 February, 2019