Salt+Clay is an online publication by The Project Twelve Collective that celebrates and champions every facet of a woman's life. Her home, her heart, her dreams, and her calling. From intentional acts of gracious hospitality, to inspirational stories of women who are pioneering efforts for global impact, we celebrate women who are using their unique talents to bring beauty and glorify the Maker from which these gifts originate. 
The Project Twelve Collective desires to see the Kingdom of God advanced by women becoming awakened and activated into their specific God-given purpose. We pray that Salt+Clay Magazine will inspire awakening, stoke dwindling fires, and profoundly bless women to realize their beautiful purpose.
---
Salt+Clay is our platform. YOUR platform. What you love, what you do, what you create, what you believe, what inspires you, what you inspire, and what you aspire to be.
---
Gather. Nurture. Create. Nest. Build. Inspire.
Order your copy of Salt+Clay!
---
---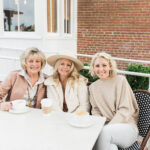 Meet the Team
We are Daughters of the King with a passion for helping others discover, share, and thrive in their Beautiful Purpose. To read more about us and all of our amazing contributors:
Click here
2020-02-26T17:50:41+00:00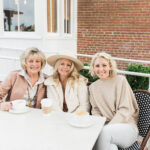 We are Daughters of the King with a passion for helping others discover, share, and thrive in their Beautiful Purpose. To read more about us and all of our amazing contributors: Click here
https://www.salt-clay.com/testimonials/meet-the-team/