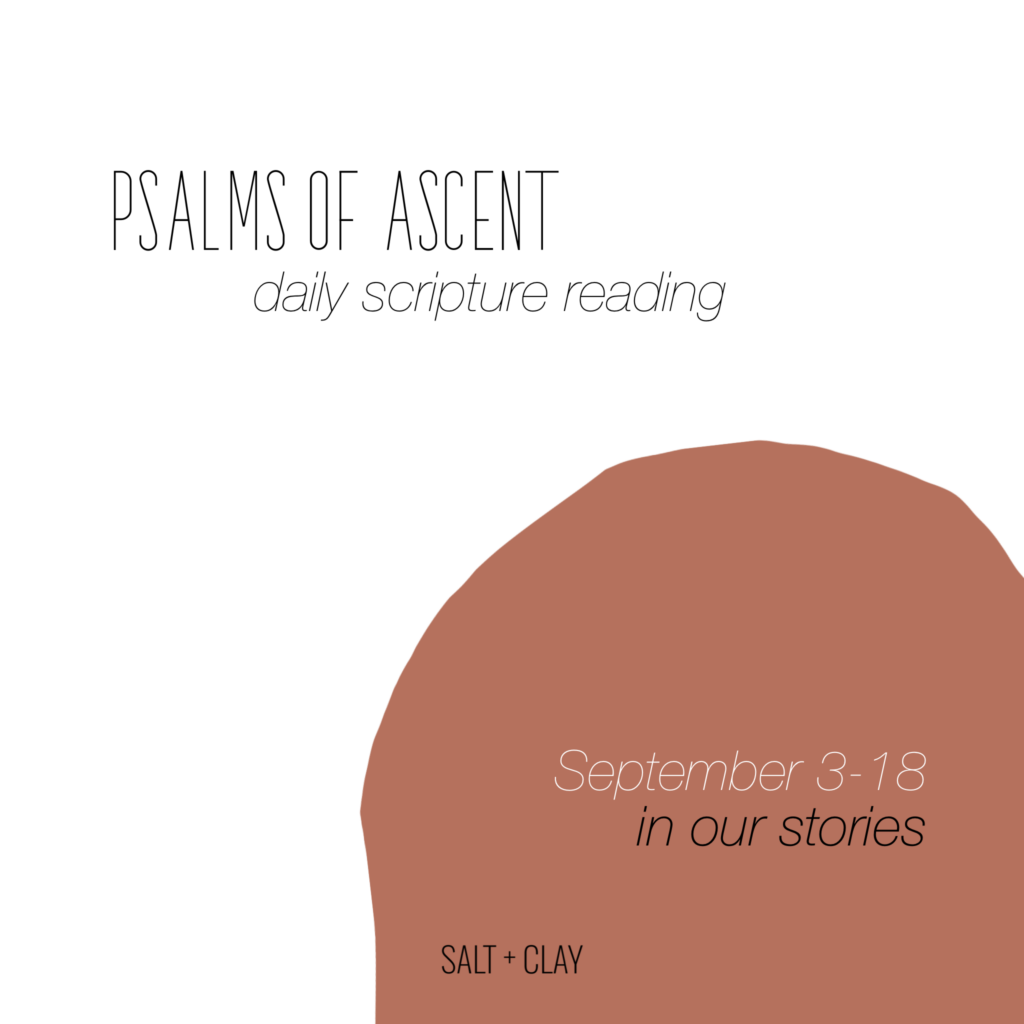 There are no better songs for those who travel on the road of faith than the Psalms of Ascent (Pilgrim Songs). These fifteen Psalms provide a way to remember who we are and where we are going.
They help us along the journey providing direction, courage, and support for getting us where God is leading us in Christ Jesus.
September 3rd marks the start of the journey to Jerusalem and the coming Feasts of the Lord. Join us daily as we read each of the 15 Psalms (120-134) and offer insight to how they can be applied to our journey of faith today.
Featuring many of our Salt+Clay sisters along with commentary from Shannon Davidson, Amber Slaybaugh and Bethney Stanberry-Jacob, you won't want to miss these few minutes of worship and wisdom!
You'll find a new Psalm each day on Instagram (in our stories/IGTV), Facebook and our YouTube channel starting Wednesday, September 3rd.
We pray this blesses you,
Your Sisters at Salt+Clay
---
Shannon Davidson, Amber Slaybaugh, Bethney Stanberry-Jacob