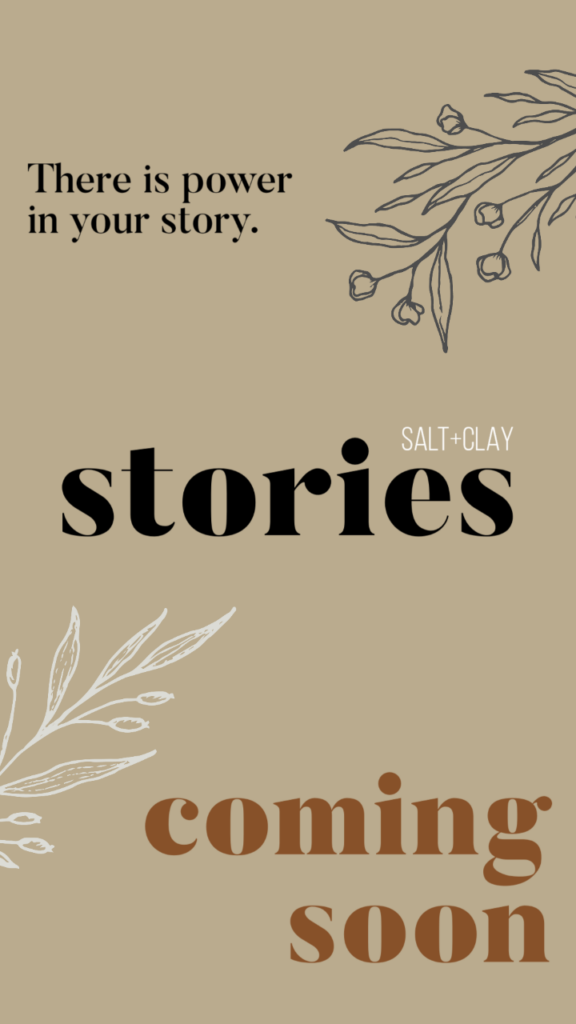 Fall Greetings SALT+CLAY Friends,
Shannon, Danielle, and I (Helen) are sending greetings and blessings! We pray that you and your family are getting in the swing of busy fall schedules. With kids back to school, your pace has probably already sped up to get your children back to school and fall activities. With all the car trips to drop kids off at school and soccer, football, music, and dance lessons, you may already feel you are a full-time uber driver. Fall can be hectic, but it offers us valuable gifts.
This fall, we invite you to embrace the gift of time!
With school-aged children away for a portion of your day, choose to embrace the special gift of time. Time to yourself – to take a deep breath over coffee, enjoy a few minutes of quiet and time with God, his Word, and prayer. We urge you to carve out these times with God and protect them – even schedule them. These times are the spiritual nourishment that will keep you flourishing!
This fall, we invite you to join us for inspiring and encouraging interviews!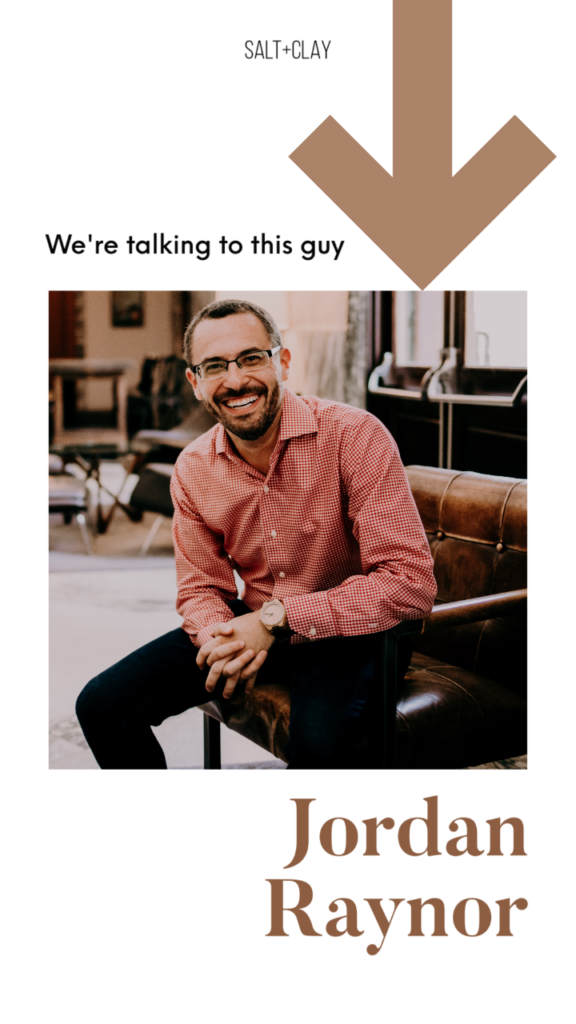 Mark your calendar for Thursday, October 21, 10:00 am PST – Jordan Raynor. We are excited to bring you a live interview with Jordan Raynor, Author, Entrepreneur, CEO, and Business Consultant. Jordan is the author of Called to Create, Master of One, and his newest book Redeeming Your Time: 7 Biblical Principles for Being Purposeful, Present, and Wildly Productive. Below are some of the topics we will be discussing:
What is the secret for being wildly productive?
What is the difference between hearing and listening to the voice of God?
What does it mean to commit to a bigger yes?
What does it mean that our mission in life is discovered, but our callings are chosen?
SALT+CLAY Stories
We believe in the power of women's stories to inspire and encourage others! SALT+CLAY Stories is a series of monthly interviews with individual women from all over the country. These women will share their stories and professions/ministries highlighting the people, experiences, scriptures, and other ways God has used to "shape their clay" and how they have learned to "share their salt" with their world.
Stay tuned for more details on upcoming interviews!
Shannon Davidson, Danielle Stickel, Helen Steinkamp
Co-Founders of SALT+CLAY: Beautiful Purpose