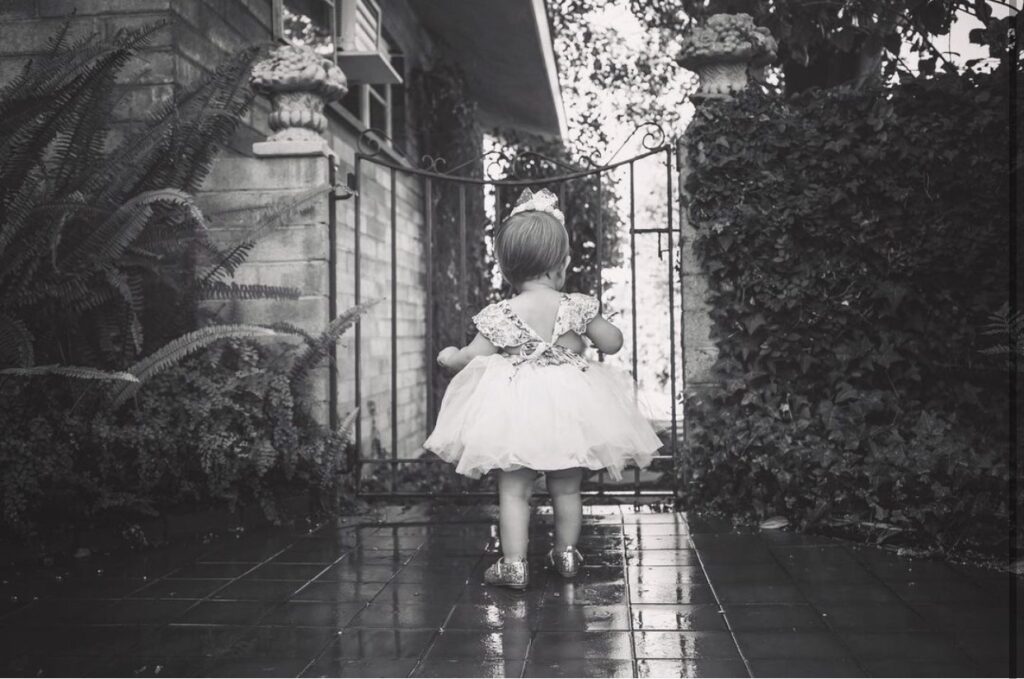 While brainstorming for a topic to write on for this article, nothing on my list of ideas was really jumping out at me. And I realized that in my search, I'd been asking God for His presence, but I myself had not really been present with Him.
A God "Date"
So I asked God if we could have a "date" the next day while on my morning walk. I promised that my mind and heart would focus on being present just with Him. No phone. No distractions. Just time out in God's creation to seek and listen to Him.
Feeling the responsibility of writing something that would be worth your time as the reader, I asked God to please give me something INCREDIBLE, an idea that would be filled with the power of the Holy Spirit to change hearts and lives.
I'm Here!
Morning walk date with God set, I excitedly got my shoes on, buckled my small boys into our beast of a double jogger, and set out on a gloriously clear morning the day after a spring rain. "Ok God, I'm HERE", starting off the time with a simple prayer thanking Him for this time and asking Him for what I was needing regarding this article.
The Normal Everyday
As we started down our street, my older son, who is three, started off by noting his usual landmarks that we see on our walks … the house with the dinosaurs, our neighbor so and so's house, the most fun driveway to run up and down, and so on. As we continued on and I humbly asked God for His lightning bolt of an idea for my writing, I suddenly realized that everything about my day was feeling very, very normal.
The Greatest Song
In continuing to seek God with this time, I thought maybe it would help set the the tone for experiencing His presence by starting with some praise. Pushing the stroller along and knowing my boys would be listening, I suddenly realized this was a chance to involve them in this process. And so I started off with the first praise song that came to mind, which was "Hallelujah, Praise Ye the Lord". I had to chuckle a little in my head at how simple the "greatest" song I could think of was at this phase in my life with littles.
As my sons and I walked through our neighborhood taking turns with who belted out the "Hallelu Hallelu Hallelu HALLELUJAH" and "Praaaaise Yeeee the Lord" portions of the song, it occurred to me that seeing how completely normal of a day this was becoming, there might not actually be a lightning bolt epiphany that was going to take place for my article topic after all. But – this simple interaction I was sharing with my three-year-old was being heard by God. And what's more, my little son was also having a moment singing his heart out to his Maker at a level that he could connect with.
Simple Moments
And I realized that recently I'd been praying that God would show me how to not just parent my children as a Christian but to actually disciple them, and that this small, very usual step of singing this children's praise song with my son while walking through our neighborhood may not be the most awe-inspiring spiritual moment, but who knows where this would eventually lead in my son's life, and it has been my prayer that these simple moments of getting to know God in his very early years would eventually turn into the greatest love of his life.
And it all became so clear in that moment that with God, small beginnings have the potential to grow into great things, far beyond our biggest dreams and imagination.
The book of John, chapter 6 in the Bible tells of the boy with a few fish and loaves of bread who is willing to let Jesus use what he had and winds up feeding THOUSANDS of people miraculously.
What Do You Have?
Of COURSE it was a child who offered his food and ended up feeding thousands! Any adult who had food on them would've rationally seen the futility of the situation and would have given up before even trying. I love this boy's pureness of heart and willingness to help. He knew he had something he could offer Jesus and he didn't question it.
Simple Offerings
And it occurred to me, how often do I talk myself out of doing something because it doesn't already seem great? What if this boy had thought to himself, "But I only have a few small loaves of bread and a couple of tiny fish, how in the world could what little I have possibly matter?" This boy could've given in to the doubt of how his small lunch wasn't enough to make any difference. Or he could've given in to being too embarrassed to show Jesus what simple food he had. Or he selfishly could've considered that he himself was hungry and to divide up what small amount he already had would only leave him hungrier. Any one of these scenarios he could've allowed to keep him from giving to Jesus what small amount he had. Surely he had NO IDEA what Jesus would end up doing with it!
God Moments
Not enough. Doubt. Embarrassment. Selfishness. How often do we let these things talk us out of giving God what we have? How often does it seem impossible that something with tiny beginnings could be grown by God into something miraculously great? And yet in the impossibly tiny beginnings is where the "God moment" is hidden, the glory awaits!
In Southern California, each spring, one of the most spectacular things in nature that happens is the hills becoming covered in bright yellow mustard flowers. What I especially love is that the mustard grows wherever sunlight touches. This means that the sun-facing side of the hills is covered in yellow, and the shady sides remain green, allowing the mustard to highlight and accentuate their shape and form, and it's as if the sides of the hills become sunlight themselves. Walking through mustard that is above head high is truly an exhilarating experience.
What many don't know is that the mustard plant is not indigenous to California. It's seeds, which are among the tiniest in the plant kingdom, were brought over by Spanish settlers hundreds of years ago, and today have turned into a phenomenon that many are delighted by each spring.
Small Seeds
The Bible says that faith the size of a mustard seed can move mountains. Who would've thought that the tiny mustard seed would eventually cover entire hillsides of a large state? Who would've thought that a boy's humble lunch would be able to feed thousands of people? Who would've thought that a baby born to a teenage girl in a stable would become the Savior of mankind? It's when we start taking those tiny steps forward in faith that God moves, and can transform lives beyond what we could ever imagine.
Small Things with Big Impact
The next time you start talking yourself out of taking a leap of faith because you feel inadequate, you have doubts, you're embarrassed or you're feeling selfish, remember what God can do and put your faith in Him. The Bible shows us over and over that being faithful and seeking God in the ordinary and small things of our lives that might have the greatest impact beyond what we could ever know!
And so in the anticipation of spring, I encourage you to have faith and plant that tiny seed. Offer your small loaves and fish. Find that small thing in your daily life that you can begin with. You don't have to move the mountains, God will do it for you.
First published in Salt+Clay Spring Issue: Cultivate