Whether functional, delightful or a little of both, our beautifully curated line products will help to enliven and inspire you every day. Look what's new!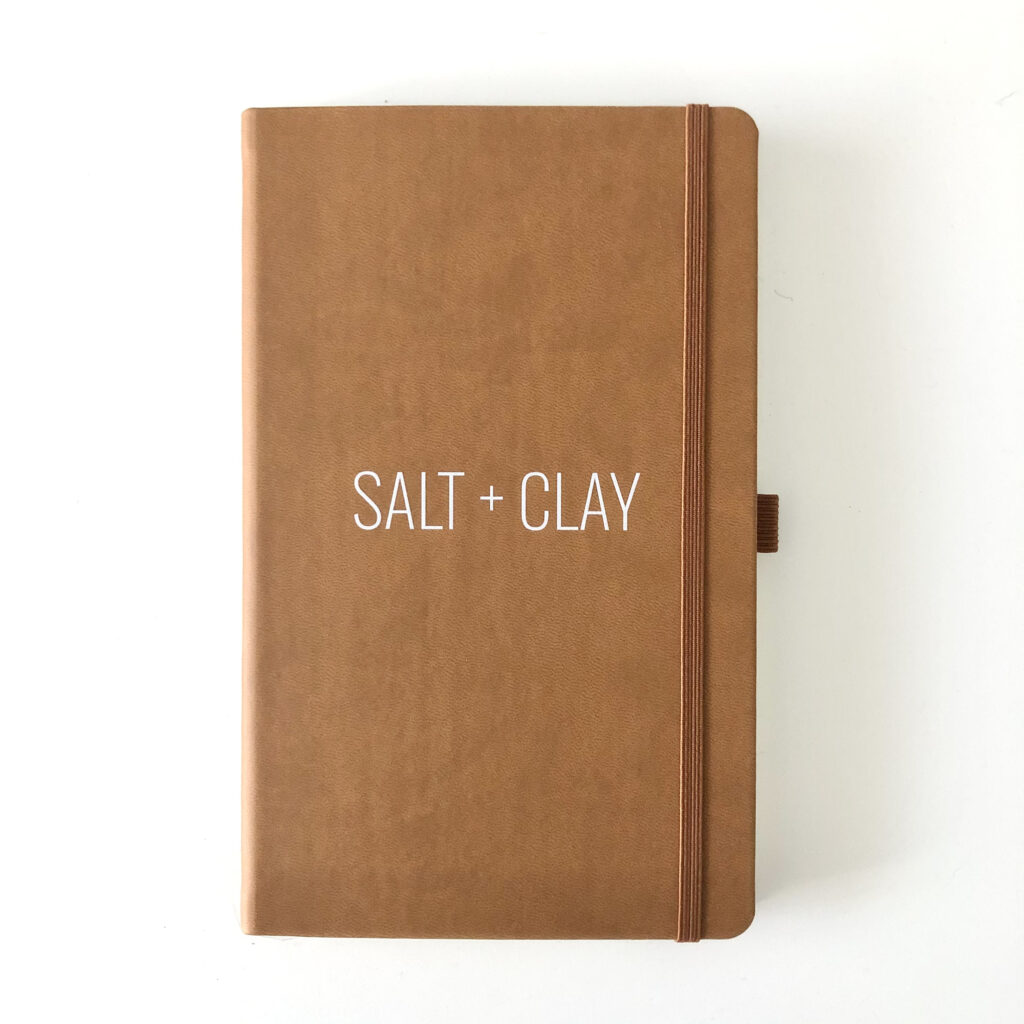 Our new Salt + Clay Journal is the perfect companion to any of our studies, this journal gives you a place to write your deepest thoughts and prayers. The faux-leather cover is durable while maintaining that earthy feel of beautifully soft clay.
Details:
240 paged, lined ivory paper
Includes a pen loop, elastic closure, page marker, and small inner pocket
8.19″ H x 5.75″ W x 0.75″ L
Available for shipping to US and Canada; also offering local pickup in San Clemente, CA.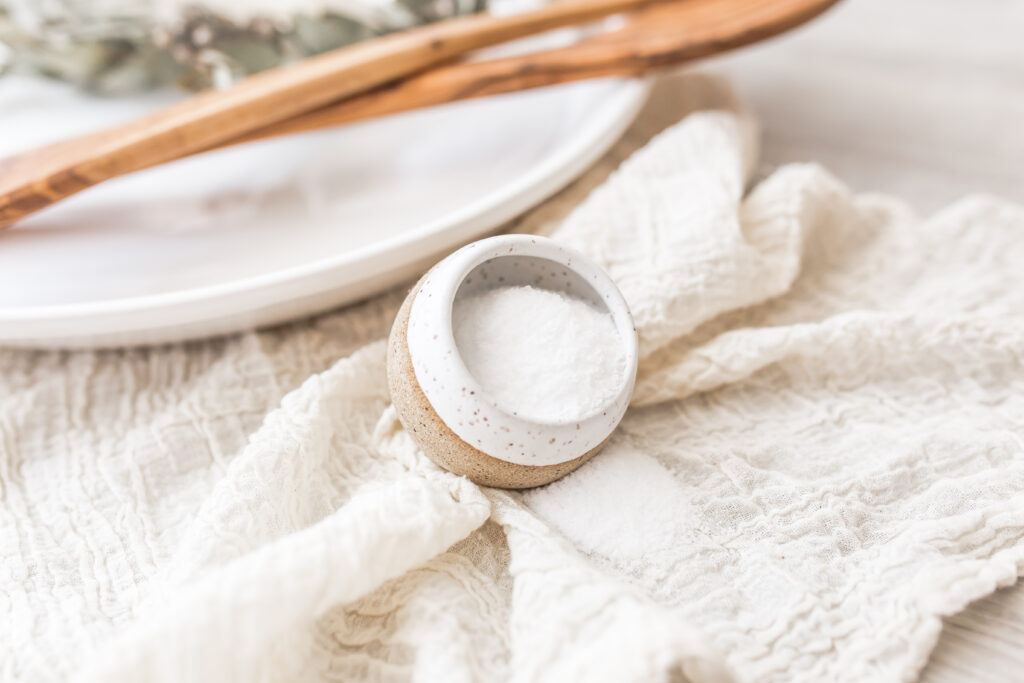 You can sprinkle your salt with our locally handmade Salt+Clay Salt Jars. These gorgeous jars will look amazing in your kitchen and be a constant reminder that YOU are a fragile clay jar, carrying a great treasure.. and that you are called to share YOUR salt with the world. (Matthew 5:13, 2 Cor 4:7). Each jar is unique and stamped on the back with our SALT+CLAY logo.
Details:
They measure approx. 3.5″ or so in all directions
Produced locally in San Clemente by our friends at The Hive Ceramics