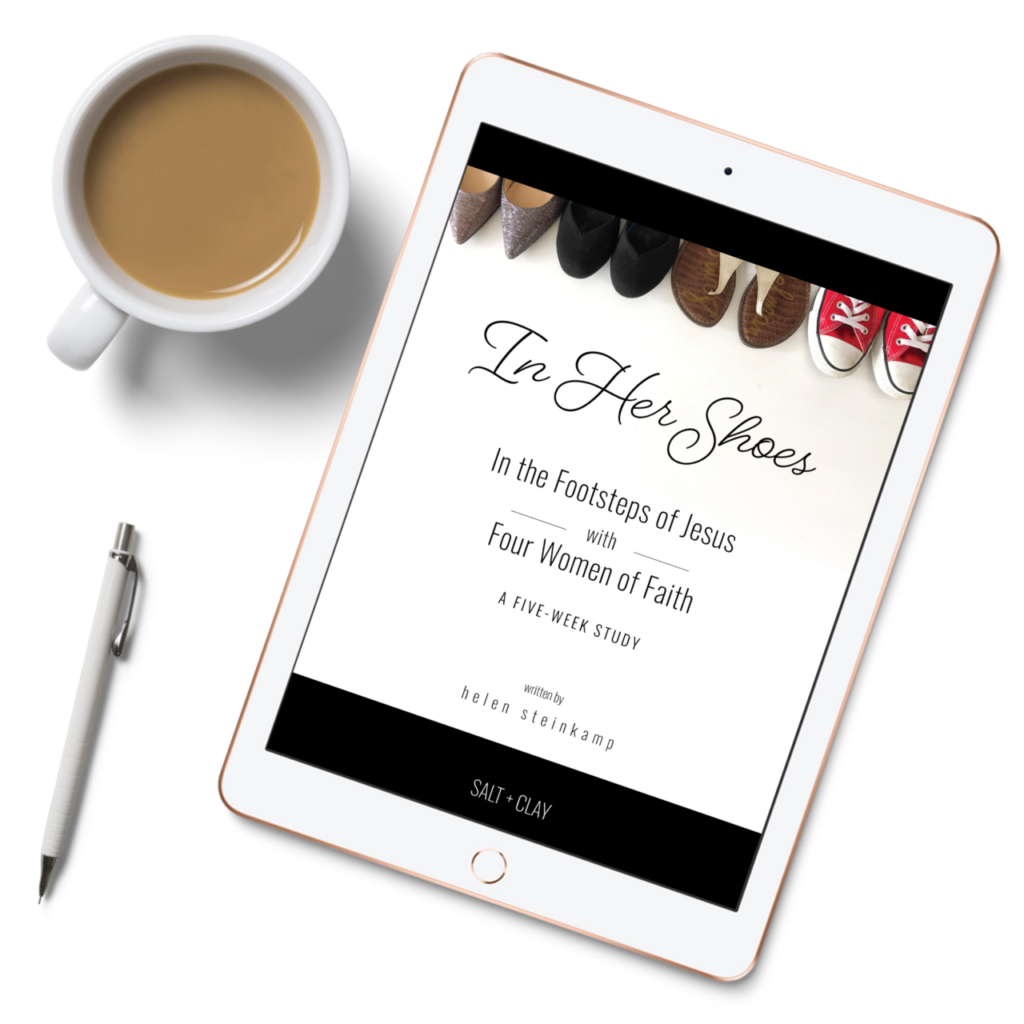 We are excited to announce a brand new study written by Helen Steinkamp called In Her Shoes: In the Footsteps of Jesus with Four Women of Faith.
This Five-Week study leading up to Easter gives us a fresh perspective as we trace the last days of Jesus' life through the eyes of four of his closest women followers and friends: Mary and Martha of Bethany, Jesus' mother Mary, and Mary Magdalene. By following their experiences through Jesus' life, death and resurrection, you will learn more about Jesus and more about his presence and purpose for your life. You can do this study on your own or go through it with us together!
Video Sessions will be posted weekly starting on Saturday, March 6th at 12:00 pm and will remain available online after we finish the study. You can find the video sessions below:
**This is a digital download; you will be prompted to download the PDF upon purchase. Please reach out to us at saltclaymag@gmail.com if you have any issues.
Click HERE to get your copy today!