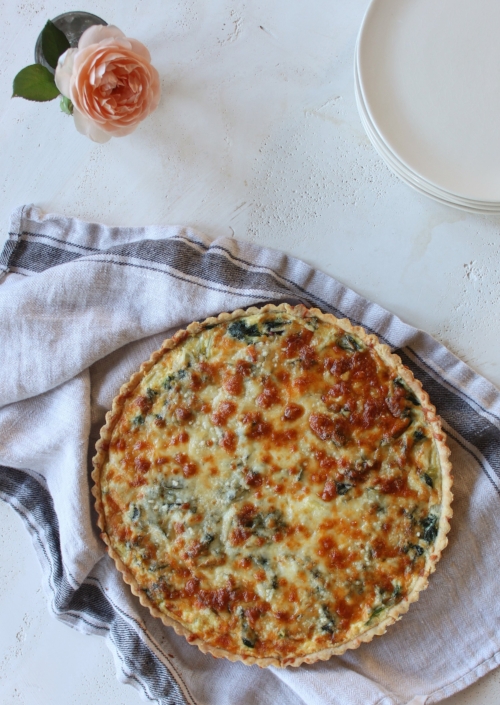 This past Saturday on our Cook with Us episode Giselle asked me what types of ways I like to prepare the chard. It was a natural question since we were chopping up our chard for the Minestrone we were making. I shared that one of my favorite ways to enjoy it is when it is surrounded by cheese and cream and then encased in a rich buttery shell. She reminded me that I had actually posted this recipe back in May…which I completely forgot. So Giselle, thank you for the reminder. I hope that you might be inspired to make this recipe and along the way encouraged to "Find Your Brave." And now it's time to get some more chard!
"Promise me you'll always remember: You're braver than you believe and stronger than you seem, and smarter than you think." ~A.A. Milne
I took a personality test a while back. I've done these types of tests before but this was a new one that I heard about from my daughter, so I gave it a whirl. I'm not sure why I felt like I needed to take this, after all, I've been alive for over half a century. You'd think I know myself by now. What is it about these tests that get us sucked into wanting to know all about ourselves, good and bad?

One thing that caught my attention on the results of the test was this descriptor, "confronting danger bravely". I had to stare at that one for a moment because I had to try and remember the last time I was confronted by danger. The only thing that came to mind was when I was in 5th grade and my Grandpa and I were out fishing by the rivers' edge up in Idaho. As I was walking along, a water snake darted in front of me (probably just as startled and afraid as I was) and I just stood there, frozen. I was scared to death, because, well, I'm afraid of snakes.

Not entirely certain I confronted that situation bravely.
When I looked up the word brave here was the definition: being a brave soldier, ready to face danger or endure danger, showing courage. Other synonyms were: courageous, audacious, valiant, lionhearted, bold, fearless, daring, and my favorite one, plucky: having or showing determined courage in the face of difficulties. I liked that much better. That is definitely something I would aspire to have, courage in the face of difficulties.
That's when it hit me. Brave doesn't always have to involve grand gestures. Sometimes brave can look more like staying when you want to leave, telling the truth when all you want to do is change the subject. Sometimes brave means climbing a mountain, putting one foot in front of the other. Staying on course.
Yes, brave can look like building something big and sweeping, dominating platforms, realizing dreams, and casting visions. But I'm thinking it can also mean dismantling something that is threatening to overshadow much more important things. Because I wonder if in all the rush to be heard and seen and known is coming at a cost. Maybe some of the most beautiful and brave things are unassuming and quiet.
Brave for me these days is a lot quieter, listening instead of talking. Brave is also articulating my feelings, especially when they are fragile instead of confident, happy and light. It's also about being intentional about my marriage, not settling for "fine". Because fine is not fine at all. It's choosing to not focus on the gaps, but allowing margin for grace, extending mercy and kindness. To pray and ask God to blow a fresh wind in the sails of our relationship, and to fall in love over and over again.
For me being brave is trusting and obeying what God is asking of me, and what my family is asking of me. Which can look completely different from what our culture says I should do. Choosing to close the distance between performance and living authentically. Sometimes brave looks boring, and that's actually okay.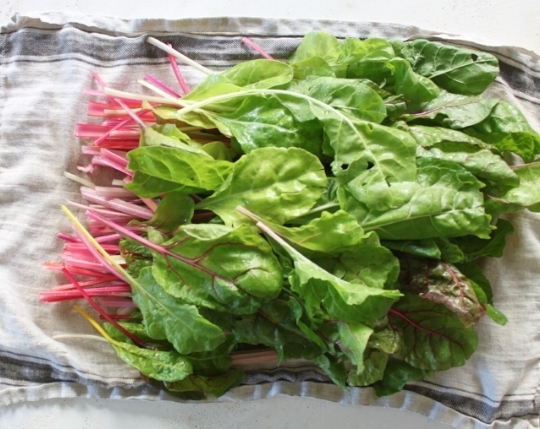 This tart is the result of making some room in the garden beds. Clearing out somethings that were dominating and overshadowing other things. The jewel-colored rainbow chard with its bottle-green leaves tucked behind the boxwood hedges was the first one to go. They were like a dense forest amid the tender herbs. I have eaten these stems at every stage of maturity from when they are young and fragile right through to the point at which they are so thick that they need to be cooked separately. I prefer the younger stems which are more subtle without the hint of bitterness that is found in the older ones.
This shallow tart made from the first harvest of rainbow chard has the addition of cream and cheese throughout, even the crisp crust boasts of sharp cheddar. I love the beautiful jewel-colored stems of ruby, ivory, and saffron, but what a glorious tribute to all they have to give. Brave indeed.
A Shallow Tart of Chard and Cheese
Ingredients
2

cups

all purpose flour

8

tbsp

butter

cut into small dice chilled

Pinch

salt & freshly ground black pepper

1

cup

sharp cheddar cheese, grated,

divided

1

tsp

fresh thyme leaves

1

egg

lightly beaten

1

bunch

chard

4

scallions

2

eggs

1

cup

cream

1/4

tsp

freshly grated nutmeg

1/2

cup

parmesan

grated
Instructions
Place the flour in the bowl of a food processor along with a pinch of salt and pepper. Pulse to incorporate. Then add the butter and pulse until the mixture resembles bread crumbs. Add ½ cup of the cheddar cheese, thyme, and egg. Pulse a few times until it forms a softball. Add a little water, drop by drop if needed.

Lightly flour a work surface and knead the dough a couple of times and then roll out with a rolling pin large enough to fit a 12-inch tart pan with removable bottom. Carefully lift the dough into the tart pan and press in firmly, trimming off any edges. Chill for thirty minutes.

Preheat the oven to 400 degrees F. Bring a large pot of water to the boil and quickly blanch the chard until soft and tender. This should only take two minutes or so. Drain and squeeze as much water as you can, then coarsely chop the chard. Finely slice the scallions and add to the chard. Season liberally with salt and pepper.

To prepare the tart shell, line with parchment paper and weigh it down with dried beans or pie weights. Bake the shell for 15 minutes until lightly golden. Carefully remove the parchment paper and weights and return the shell to the oven for 5 more minutes, until dry to the touch.

Put the chard into the pastry shell. Beat the eggs, cream, and nutmeg until well mixed. Scatter the remaining ½ cup cheddar cheese and Parmesan cheese over the chard. Then pour over the egg and cream mixture. Bake for 20-25 minutes, until the pastry, is crisp and the filling has set.
Article reposted from Salt+Clay on 5/1/2020