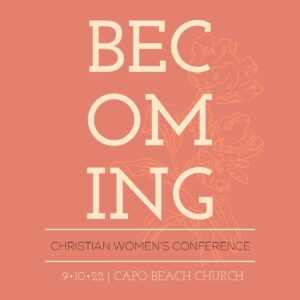 Come join SALT+CLAY at BECOMING 2022!
The Becoming Christian Women's Conference is designed to allow women to experience the love of God through His word and His people. It is a time of equipping and true transformation, featuring impactful teaching, worship, and renewal.
A continental breakfast will be served, followed by speakers (*ahem* Shannon Davidson included), panel discussions, a catered lunch, and a choice of two out of four offered breakout sessions.
During your breaks you can speak with the featured speakers and panelists, and do a little shopping with our featured local vendors – including our very own Cara from Time and the Bell. Salt+Clay will have a table setup with goodies and info as well! You can find more info on the event's Instagram or Facebook page.
If you're in Southern California or can get there, Join us for a day of renewal and transformation at Becoming 2022, on Saturday September 10th in Dana Point at Capo Beach Church.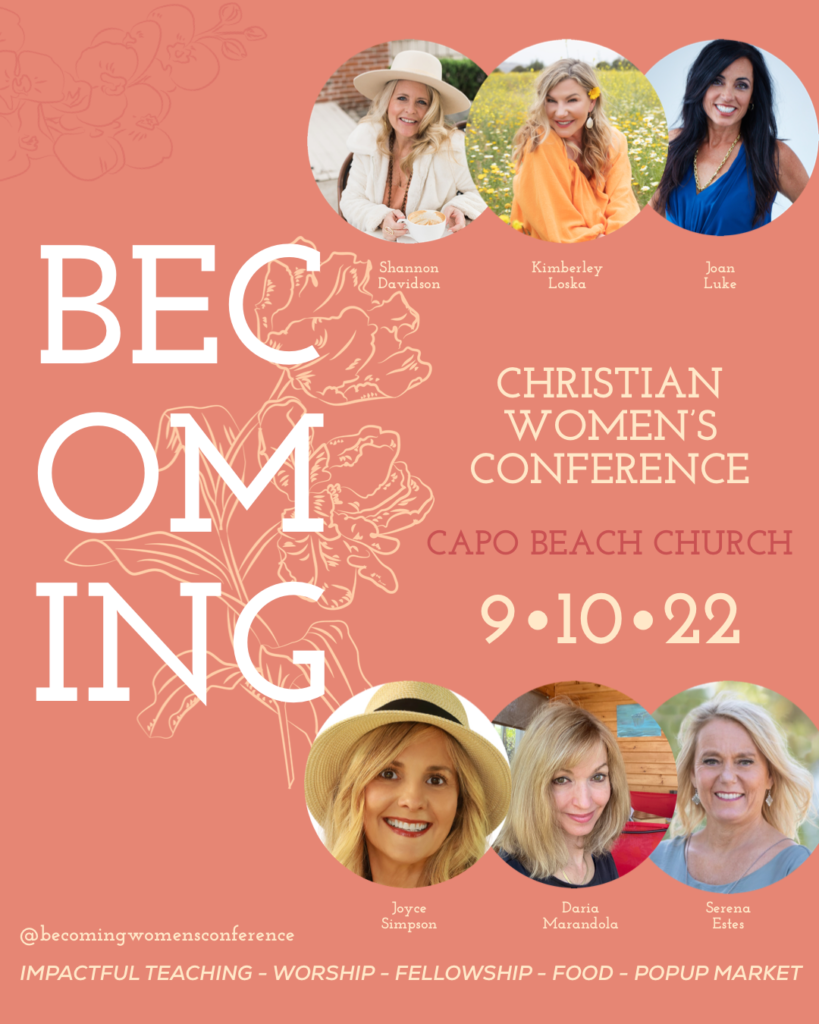 Hope you see you there!
– The Girls at Salt+Clay