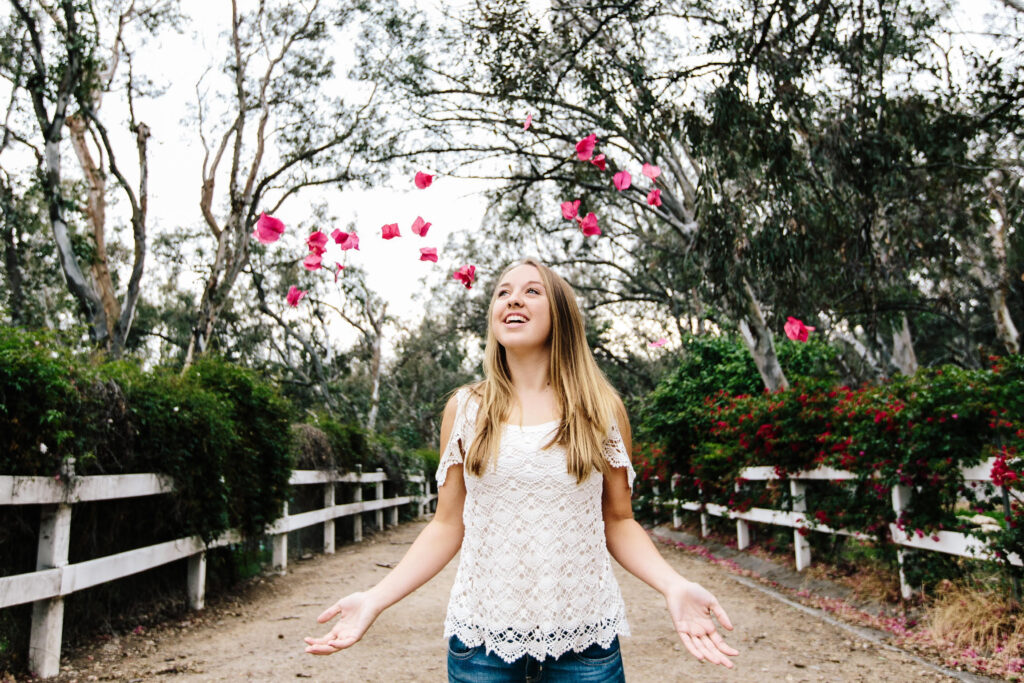 In the Year of Quarantine: Surprising Invitations
We just marked one full year since we heard the word "pandemic" to describe an out of control and deadly virus and we are moving slowly in the direction of normal life. Reviewing this past year I remember when we first heard we had to stay home and away from people. My first thought was "I may go stir crazy!" I am an extrovert and missed being with family and friends this last year! Of all the things that had to change, this was the hardest, especially in the beginning.
I floundered at first, from boredom and from missing my regular active routine. But after I lamented to the Lord for a while, He helped me begin to look for what I could do with my time. As soon as my attitude changed from what I couldn't do to what I could do, the ideas and opportunities presented themselves quickly. Looking back, I see how God was inviting me to a surprising season of spiritual and personal growth!
Invitation to Greater Intimacy with God
I spent longer and slower times reading, journaling, and praying without the urgency to do it quickly so I could "get out the door" for a meeting or coffee with someone.  I began to look forward to this morning's time with my closest relationship, Jesus. I sensed God was extending  "hospitality" to me to come and linger awhile. I read a great definition of "soul hospitality": It's creating a safe space and inviting someone to come in and be themselves. More and more, I looked forward to this morning's time! – It grounded me each day of the year and my intention is to stick with it.
Invitation to Team Up and Pursue Better Health
I had already signed up for a diet because I needed to bring my weight down as well as lower some other numbers my doctor mentioned. I decided the time was perfect. There was less temptation because of not eating out and not going to gatherings with food. My husband backed me up and we collaborated to plan, purchase and prepare healthy meals – and we avoided bringing a lot of dangerous goodies into the house.
Together four days a week, we did some slow stretches to relaxing music and then out the door to a walk in the neighborhood. This helped manage stress as well as pursue better health. Both of us lost weight and both of us saw other positive outcomes. We were happy, and so was our doctor, when he saw our lab work! Better health had been a desire and need of mine for several years, but this was the year it happened!
Invitation to Purposeful Projects with Like-Minded Women
Since coming to know the Lord when I was 18, I have always desired to connect with God's purposes in the world, to use my gifts, talents, and time to serve, whether organized or just in personal ways. This last year, along with ministry partners at Salt + Clay and Three Chairs (retreats) we had the privilege and pleasure of serving with like-minded women to create several retreats and several short studies that gathered and encouraged women also going through a hard year.  Rather than let the circumstances close down our efforts, we learned to use zoom to reach out to share with and serve others. It's such a joy to see that God's Spirit can't be contained, even in a year of quarantine!
Zoom Fatigue and Zoom Gratitude
Even though we may have Zoom fatigue, I am grateful for it. Zoom meetings have kept friends and family connected this last year! Recently, we hosted two different zoom parties for my husband's birthday. One with friends and one with his family. His family went all out, zooming from three states – Black and gold balloons and garland and t-shirts with his picture on them. My husband was speechless and a little teary. Even though we couldn't go out or have people in to celebrate, he was overwhelmed at the zoom parties and cards that people sent!
Our "Coming Out Party": a Very Big Deal!
We have belonged and bonded with a group of couples for Bible discussion, prayer, and fellowship for 10 years. After a whole year of not meeting, last week marked the very first time we met with this group!  Some of us are in the "high risk" category for the virus.  And since most of us are "rule keepers," we have not met until we had our vaccinations.  Just like high school kids, we kept texting through the day in anticipation of the evening gathering.  We agreed that one big "welcome hug" was OK.
What a feast for the soul!!  There were hugs, great conversations, and great food as we celebrated a birthday. We could have stayed even longer because we were so hungry for personal contact!  But the joy is that now we can resume meetings twice a month.
Gratitude and Intentions
I can feel life-changing and moving in a positive direction!  Along with everyone, I am so grateful for fewer cases and more people vaccinated.  In six weeks we plan to go to Texas to see family and friends. I am ready to have more freedom and more in-person contact now that things are opening up!  But I treasure some of these special experiences over this last unusual year and intend to continue some of the practices and the slower pace that I enjoyed.
I see the same God who created us for a relationship with Him and with others answering the longings and desires of our hearts.  He provided relationships and experiences that nurtured my soul in spite of my isolation. 
Thank you, Lord, for fulfilling your promise!
"And my God shall supply all your needs according to His riches in glory by Christ Jesus."
Philippians 4:19