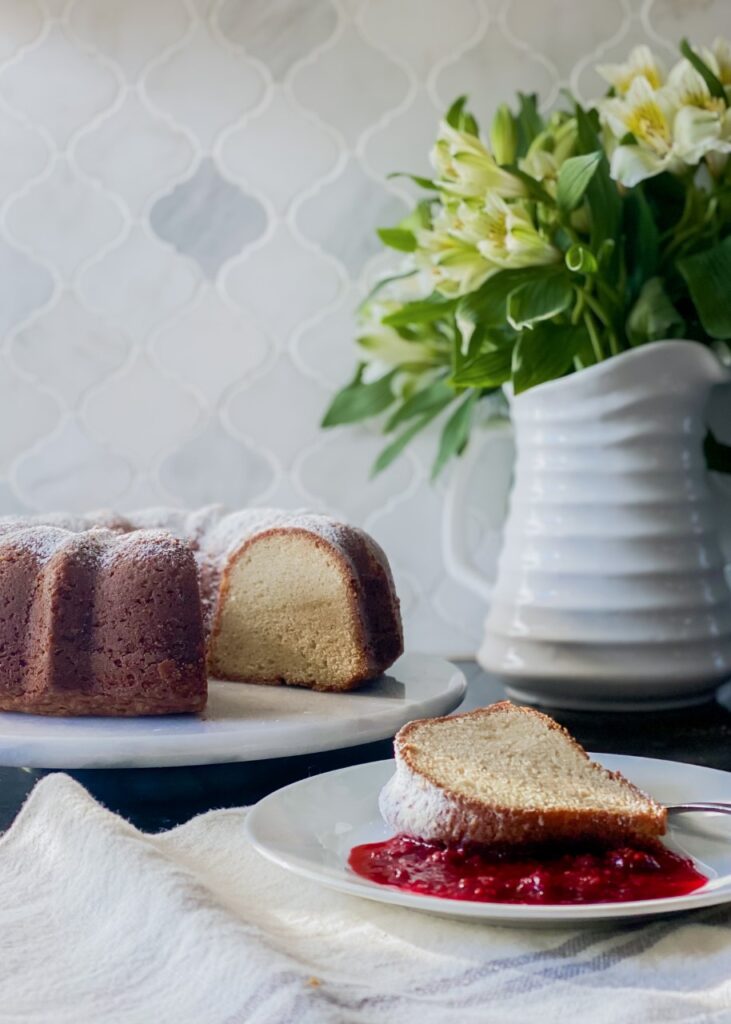 Standing in the kitchen, I look at the ingredients I have gathered. They are pretty simple, humble items: flour, sugar, eggs, butter, leavening, and a few others added for good measure and flavor. I admit I get a bit of a thrill when I set about the work. There is something wonderful about combining basic simple ingredients and turning out something much more than the sum of the individual parts.
I have always loved cooking and baking. In fact, I often tell my children that it is as close to magic as one can get in this world. But that isn't exactly right. It is much better than mere magic, it is creating something.
But First…
Before we even get to this moment with ingredients all laid out, I need to have a concept in my mind of where I want to end up. Along the way, I have to make countless little decisions of what I want the end result to be, should it be sweet or savory, tender or chewy, simple or complex. I have to think through what I want the final product to look like, smell like, feel like, and certainly, taste like. I love knowing that each addition and decision ultimately contributes to the final result. Of course, knowing everyone in my house will cheer when they realize they get to have dessert tonight helps too.
As the batter comes together and pours into the pan, I appraise my work and breathe a small contented sigh. It looks good. Now it is time for a rest while the oven does its work.
Joy and Wonder
That joy and wonder I feel when I combine ingredients together and they come out as something else? That is creation. I can only think that is what I am meant to feel, after all, I am created in God's image, and what is God if not the ultimate creator?
In the Beginning
Creation swirls throughout God's story, his love letter really, to us. His very first act is creating. "In the beginning, God created the heavens and earth" (Genesis 1:1). Of course, God did not stop there, he continued to create a perfect world, and then went on to create his masterpiece, us. He even created everything we would need to live in perfect harmony with Him. Later, when our story changes, God continues to create, but this time a desperately needed salvation story. God creates a beautiful reunion and restoration for His people out of the simplest of origins. God never stops creating in the bible and in our lives, and so I believe, by design, we are made to create as well.
Nourish and Delight
As the timer sounds, alerting me it is time to remove the cake from the oven, I can't help but think of these few brief moments in the kitchen as essential work for my soul. Yes, the cake will nourish and delight my family and is a demonstration of my love and care for them, but it is also more. It is an opportunity to be a creator.
Embracing the Work
It is new to me, to call myself a creator, but I have come to realize that is what I am, and always have been. Creating is grander than making or baking, as it is done for its own purpose, not only for the end result. Being a creator is an act of physical praise and worship, a pastiche, and an homage to our ultimate Creator. In these moments in the kitchen, while I embrace this work, I am afforded a very real way to remind myself that I am a beloved daughter, simply following in her Father's footsteps.
Eat Your Cake
The accompanying pound cake is a family favorite, courtesy of Sara Foster, of Foster's Market in Durham, North Carolina.  It is everything you want in a pound cake, dense, moist, delicious, and simply flavored.  While the quantity of the ingredients could make you concerned, I encourage you to push through my friend.  It makes a large bundt cake.  It is delightful sliced for a crowd served with berries and whipped cream in an upscale but simple take on a shortcake.  Even better, thinly sliced, it keeps happily in the freezer, ready to take out a slice or three and quickly defrost when you need an impromptu dessert.  If you can't entertain the quantity, rest assured it also halves easily and bakes beautifully in a loaf pan.  
The cake is also a cinch to make. I know because I gifted it to the labor and delivery floor after my second child was born at one week postpartum–not the time for a fussy recipe. In fact, not sure why I did that, but it seemed like the thing to do at the moment with a newborn and toddler in tow!
Finally, the cake is endlessly adaptable with different flavors should you want to experiment. I always want to, and have, but more often than not I find myself simply making the original.
Cream Cheese Pound Cake
Ingredients
3 cups all-purpose flour
1 teaspoon baking powder
1/2 teaspoon baking soda
1/2 teaspoon salt
One 8-ounce package cream cheese, room temp/softened
3/4 pound (3 sticks) butter, room temp/softened
3 cups sugar
6 large eggs
2 teaspoons pure vanilla extract*
Directions
1. Preheat the oven to 350 degrees
2. Grease and lightly flour a 10-inch bundt pan and set aside
3. Mix together the dry ingredients in a small bowl: flour, baking powder, baking soda, and salt
4. In a mixer, cream together the cream cheese, butter, and sugar in a separate bowl with an electric mixer until very light and fluffy. Make sure you give the bowl a few good scrapes as the cream cheese can be harder to fully incorporate if it is not soft enough before going in.
5. Slowly add the eggs, one at a time, beating well after each addition–this is important as the thick batter can tend to hide egg pockets in, so give the bowl a scrape before you add each one. Add the vanilla (or any other flavorings you may want) and mix until well blended.
6. Add the flour mixture to the butter mixture and stir gently just until the dry ingredients are moist and blended. Do not overmix.
7. Pour the batter into the prepared pan and spread evenly. Note: The batter will be very thick–so try to make sure there are no air pockets. Bake 1 to 1 1/4 hours until the cake is golden brown and a toothpick inserted in the center comes out clean. The outer crust of the cake can be pretty thick, so make sure you are testing into the center of the cake
8. Remove from the oven and cool 20 to 30 minutes in the pan. Turn the cake out of the pan and continue to cool on a baking rack.
*You can easily substitute other flavors in for the vanilla at this same step. I love almond flavoring, so I have often dialed the vanilla back 1 teaspoon and added ½ teaspoon almond extract. Similarly, I have added lemon zest and orange zest for citrus take and added spices (nutmeg is a favorite) when I wanted a more wintry-spiced mood. I am currently crushing on the classic flavor combination of orange and chocolate as well, so I am pretty adding a good 2 tablespoons of orange zest and chocolate chunks (mixed in with the dry ingredients) would make an excellent addition as well.