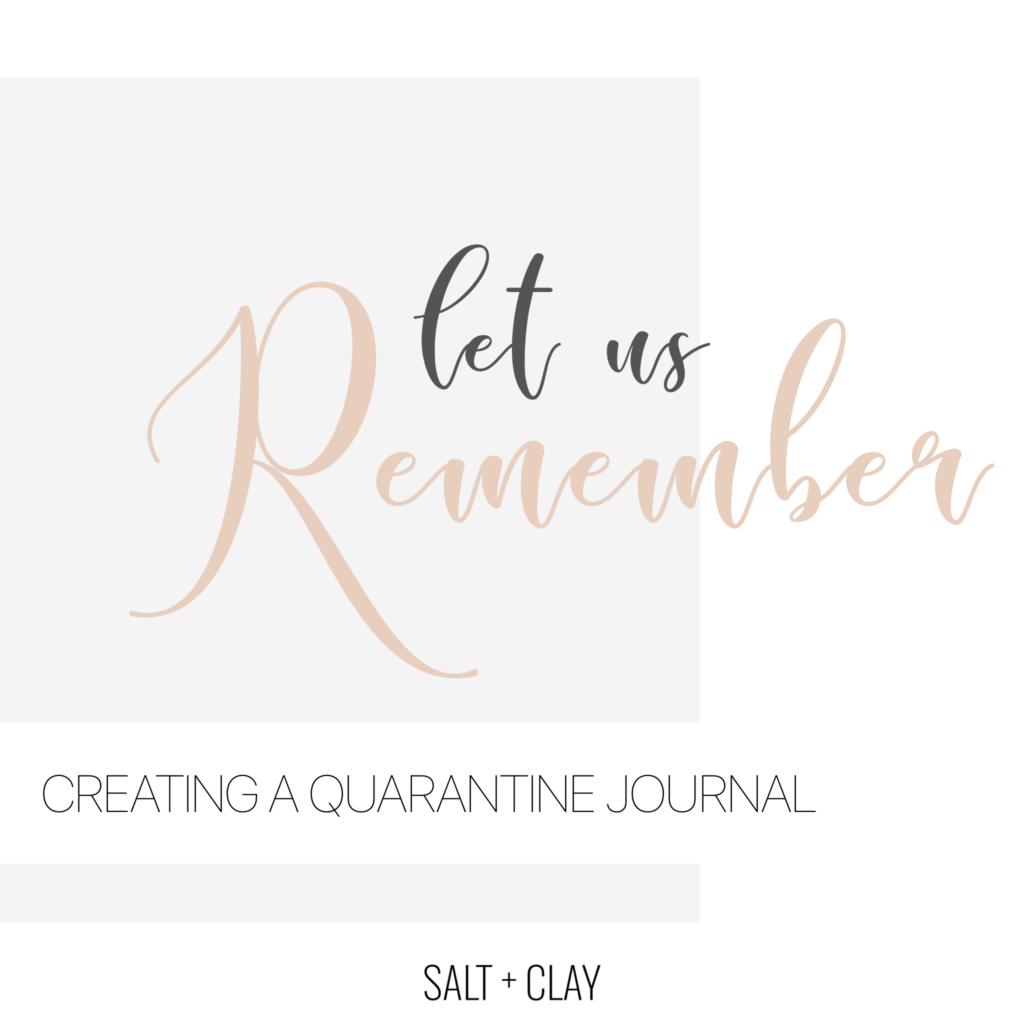 Hi Friends,
The world unexpectedly shifted towards the bizarre this past month and my world is no exception. My husband's commute now includes walking to our bedroom and sitting down at a card table desk, a face mask has replaced lipstick for my infrequent grocery store runs, and I am not only my boys' elementary school teacher but am now my 9-year-old's Jiu-Jitsu sparring partner (thank you, Zoom).
It is being called the "new normal" by everyone from the news media to our local pastor, and yet, I firmly believe that this will not continue to be what our life looks like in the future. The sheltering-at-home with family, the distance-learning, the six-foot social distancing rule will stay as long as it needs to and then it will be a memory. For those old enough, these memories will stay and years from now they will be able to recount to kids and grandkids how toilet paper aisles and streets were empty and family dinners weren't occasional, but every night.
I want to remember…I want my kids to remember this time. This time when the "new normal" wasn't normal at all. My kids will forget wearing masks when they left the house and will forget missing their friends and dinners with grandparents. They will forget going to bed with fear and stress and they will forget waking up with renewed hope and faith. With my terrible memory, I will probably forget most of it as well. As Christians, we are encouraged to do what we can to remember our present so in the future we can look back and see clearly all the blessings the Lord provided. Psalm 102:18 says, "Let this be recorded for a generation to come, so that a people yet to be created may praise the Lord."
May we remember all the good that came from quarantine. From the video calls to friends and family (how many of us knew Zoom existed a month ago?) and the family meals that we were too busy to have before to the victory gardens planted and the neighborhood walks after dinner. But I also want us to remember the difficult parts too. Not being able to see or hug family and friends, neighbors losing their jobs, and watching on TV (or closer to home) those battle Coronavirus without being able to have loved ones there with them. I want us to remember how God met us in our isolation and was still able to use us even in our separation.
Let us remember by bridging the gap between the present and the future. This journal is where you write down one thing (or more) a day and forever seal this time in your memory. For young children, they can draw an illustration of something silly or interesting that happened to them that day. A journal can mark the start of new family traditions or detail how you were able to carry on old ones in new ways. For my family, our Easter this year was one such tradition. We turned the annual family Easter egg hunt into a social-distancing tailgate party in an empty parking lot. It wasn't better (by any means) than our standard Easter, but it was noteworthy and one we will look back on and remember.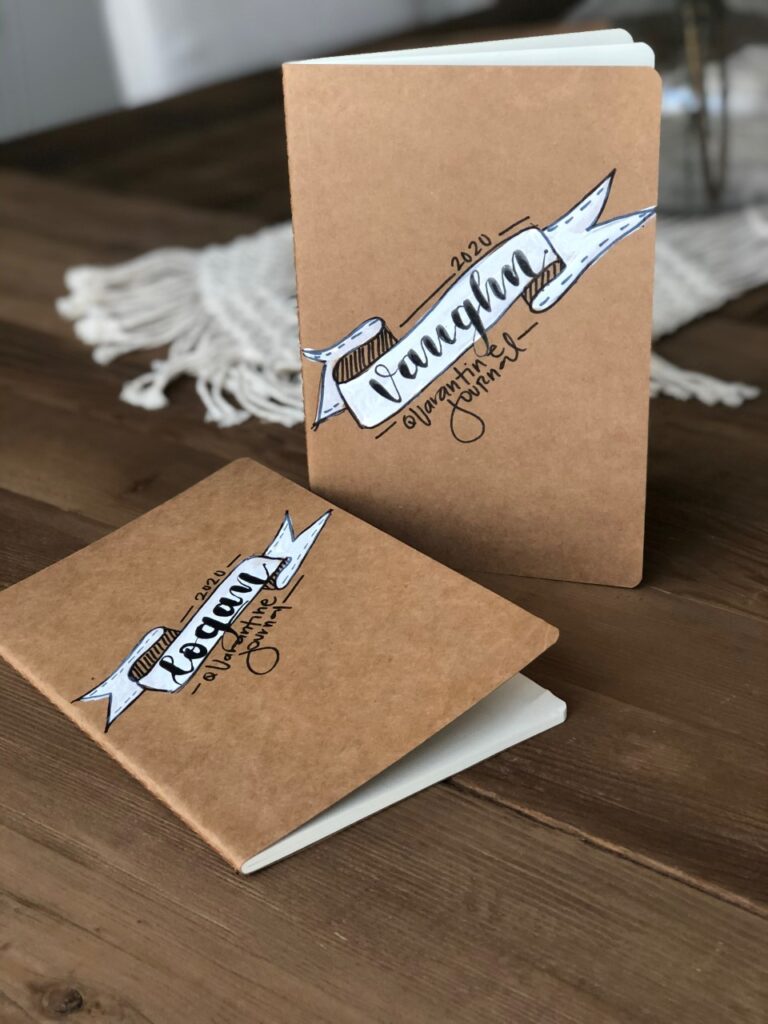 The quarantine journal doesn't have to be an overwhelming task or yet another unwanted chore during this already overburdened time. Make it fun. Keep it on the dinner table and write something down during a meal. Leave it open on the kitchen counter, and see who contributes when they walk by. Don't overthink it or be quick to criticize. Uncorrected grammar mistakes and mundane content will keep the journal relevant and help memories come flooding back. When my oldest son wrote, "I'm just so bored!" as his first journal entry, it occurred to me that his honest declaration wasn't all that different from the honest cries of David throughout the Psalms. David didn't hold back and write only what he thought he should; instead, he poured out all his gut-wrenching, authentic truth. "How long, O Lord? Will you forget me forever?" (Psalm 13:1).
Our "new normal" will eventually start to look more like our old normal. Sports will resume, toilet paper aisles will be fully stocked, and our quiet days at home will go back to shuffling kids from school to practice speech therapy. My hope is that you start a quarantine journal, either for yourself, your kids, or your family and that it bears witness to the faithfulness of God in our lives. Let this time-capsule be unexpected blessing years from now when the world continues to turn and has forgotten that in the spring of 2020, we experienced the bizarre, and our families not only survived but thrived.
Ideas for your journal.
What are you thankful for today?
Where did you see God today?
Did you help someone today? Who?
Are you or your parents working from home? Where in the house?
Did you play any board games?
Did you plant a garden? Is anything growing yet?
Who cut your hair? Or is it growing long?
Was your church online? Where did you watch it?
If your parents let you, what would you do all day?
Did you do an art project today? Play an instrument? Learn a new skill?
Who did you do a Zoom call/Google hangout with today?
Did you make something new for dinner? Breakfast?
Did you find a fun new movie to watch?
Did you have good dreams? Bad dreams? No dreams at all?
How are you feeling today? Nervous? Happy? Sad? All of the above?
Did you wear a mask out today?
Do you sing a song while washing your hands?
Did you see any neighbors out walking?
Did you have a grocery store victory (or defeat) today?
Are you running low on flour? Toilet paper? Paper towels? Lysol wipes?
Cara Coniglio Salt + Clay Magazine