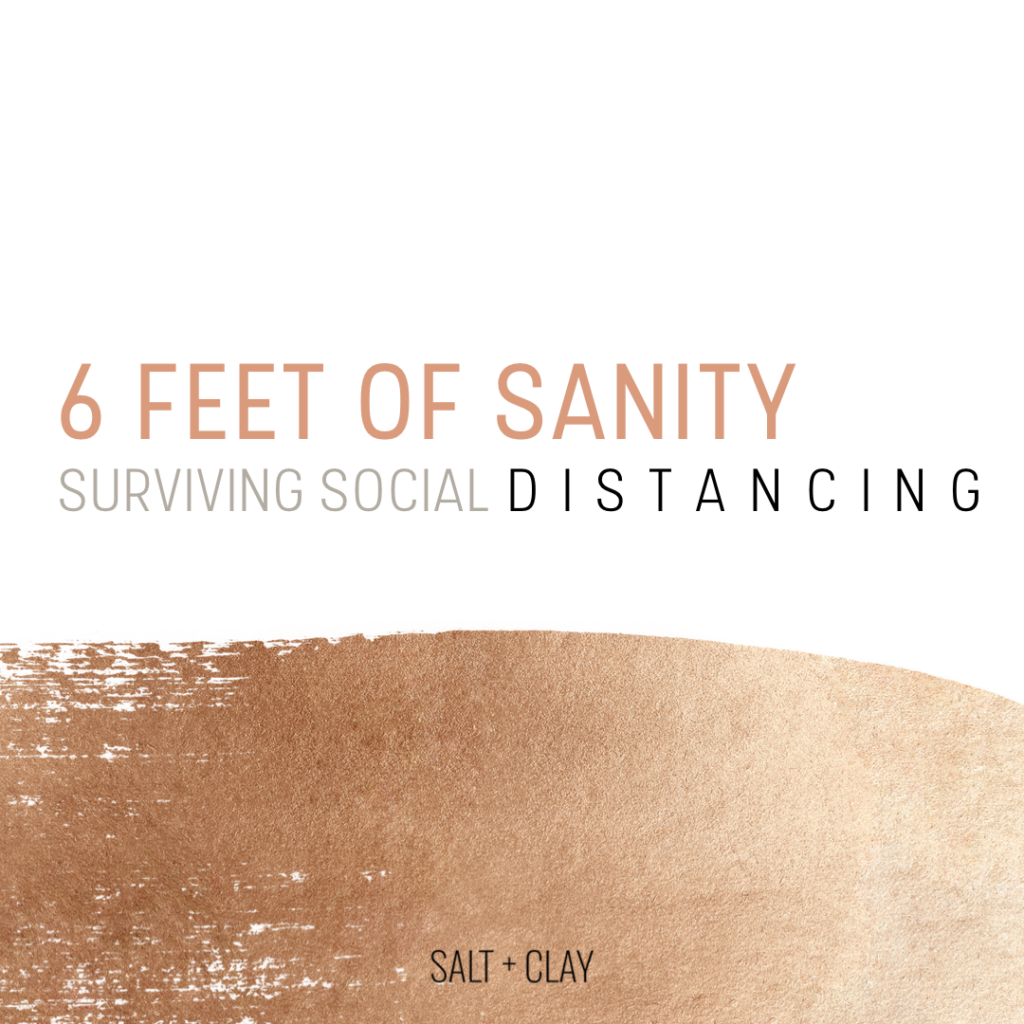 Hi friend,
Last week, I saw a meme on social media showing a joyous face of an introvert and the sad face of an extrovert due to the Coronavirus, and the order to stay home and practice social distancing. Oh, how I relate with the expression of sadness, on that extrovert's face! Extroverts crave social interaction, not separation! Hanging out with my family and friends is what fills my cup and energizes me. Struggling with this empty cup leaves room for fears, anxiety, loneliness, and self-pity to creep in. Introvert and Extrovert alike we are all battling these anxious thoughts racing through our minds.
During this time of social distancing, here are 10 tried-and-tested tips I use to keep me sane:

Learn Something New – I love to learn! There are lots of online classes or e-books we can use to learn a new skill or hobby. I found an online class about how to make stop motion videos and started learning how, yesterday. Something I never thought I would like to learn, but I'm finding it to be creative, super fun, and not as hard as I imagined. Other ideas you could try are cooking, painting, writing, photography, gardening and many more.
Read For Enrichment – I love reading, but I haven't been making time for it. With all this time on my hands, I'm going to use it to grab some books and read for fun. The list of books I've been dreaming to get through includes East of Eden, All Quiet on the Western Front, The Artist's Way, Mere Christianity, The Ruthless Elimination of Hurry, and others.
Finish Unfinished Projects – We all have them! I have years of photos in boxes waiting to be put in albums. A great resource to turn those digital photos into a book is an online company called Artifact Uprising. Or organize that closet!
Walk – the sunshine and fresh air clears our minds and strengthens our immune systems (vitamin D, anyone). I get some of my best ideas while I am walking. Like what to write for this blog post!
Get Grounded – Kick those shoes off and stand on the earth! Science shows, when we get our bare feet on the grass, sand, or soil, we get electrons from the earth. These electrons promote health, by reducing inflammation, and fortifying our immune response. Weather permitting, I like to spend a few minutes each morning standing barefoot in the grass, or work in my garden sans shoes!
Garden – I like to say "I'm happiest when I have soil under my fingernails." It's a mood booster to cultivate and grow plants for beauty and/or food. Also, the exercise from digging, pulling, and moving our bodies is better than any gym membership. An added benefit is reaping the bounty of a well-cultivated vegetable and flower garden. My vegetable garden has saved me trips to the grocery store in this time of distancing.
Breathe – breathing helps reduce anxiety. When I feel my body tensing up, I stop, take a deep breath through my nose, hold for a few seconds, and then release it. This type of breathing helps calm the sympathetic nervous system.
Notice Details – When we make time for stillness, we notice more of life's details. For example, the birds singing, the caterpillar crawling, petals on flowers, people laughing. Noticing details sparks delight, while increasing a sense of awe and wonder. Hold a ladybug, and notice its spots. Pick a flower, smell its fragrance, and count its petals. Cuddle your cat, feel the softness of his fur, and the sound of his purr. It takes practice to train our senses to notice. I "practice" noticing because it requires intentionality to tune into the quieter and the smaller things of life. Each of the activities I listed above are the perfect opportunity to practice the skill of noticing.
Seek God – We were made for relationship with God, and staying connected with Him is crucial! We are all familiar with Matthew 6:33, "But seek first the kingdom of God and his righteousness, and all these things will be added to you". It is in our seeking God, first and foremost, that we will find our anxiety is calmed. Read the Bible, and memorize Scripture. Spend time praying, worshiping and thanking Him; taking a Sabbath, a time to rest. These are all great ways to seek God first.
Connect With Others – We were made for relationships with other people! Introvert and extrovert, alike! Thanks to technology it is easy to pick up the phone for Facetime calls or get on your computer for group calls with Zoom conferencing. I'm home with my husband, spending lots of time together, which is a sweet blessing, but I miss my kids and my grandson! Facetime is keeping us connected. My husband's 60th birthday is this coming Sunday, and I'm sad we can't all be together in person, so I will set up a Zoom conference call, where we can all be together, digitally! Birthday cake and party hats, remotely. Due to our circumstances, I have found there is more time for nurturing relationships. Call or Facetime a friend; mutual encouragement will result. Check on neighbors, like the elderly, and see if they are in need of anything. Stay connected with your church small groups, thanks to Zoom conferencing.
God bless you all in this crazy unprecedented time. It is my hope and prayer that as we go about our days, and fill them with activities like the ones listed above, we would do them with our hearts and minds turned toward seeking God, and blessing others–from a distance of at least 6 feet.
Jill Fawcett, Salt+Clay Magazine