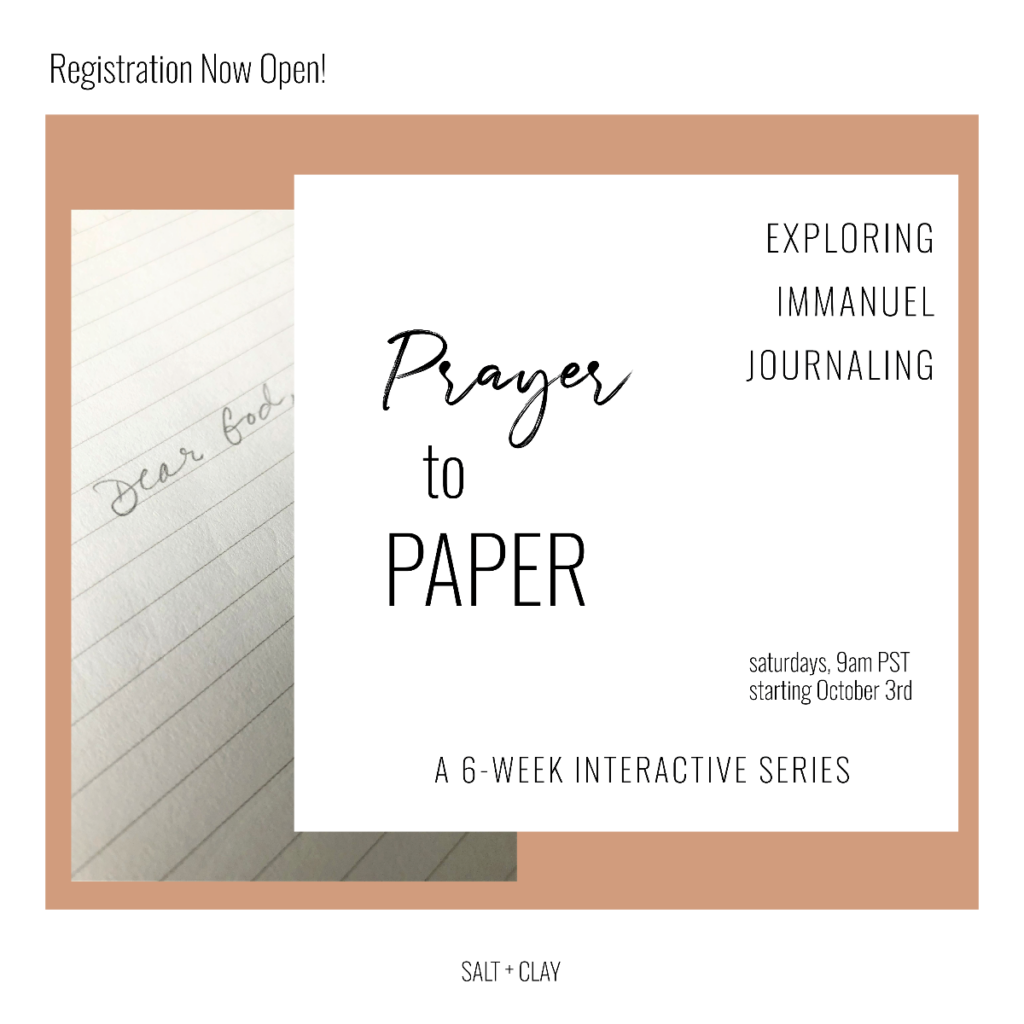 This upcoming Saturday marks the halfway point on our Prayer to Paper workshop, but it's not too late to join in on the fun!
You can join Helen Steinkamp and Sue Fulmore via Zoom as they help you explore a unique way of prayer journaling that can transform your prayer life from a duty to a dynamic two-way conversation with God!
Follow this LINK to sign up today! We hope to see you bright and early on Saturday!
Cheering you on! Your Sister's at Salt+Clay