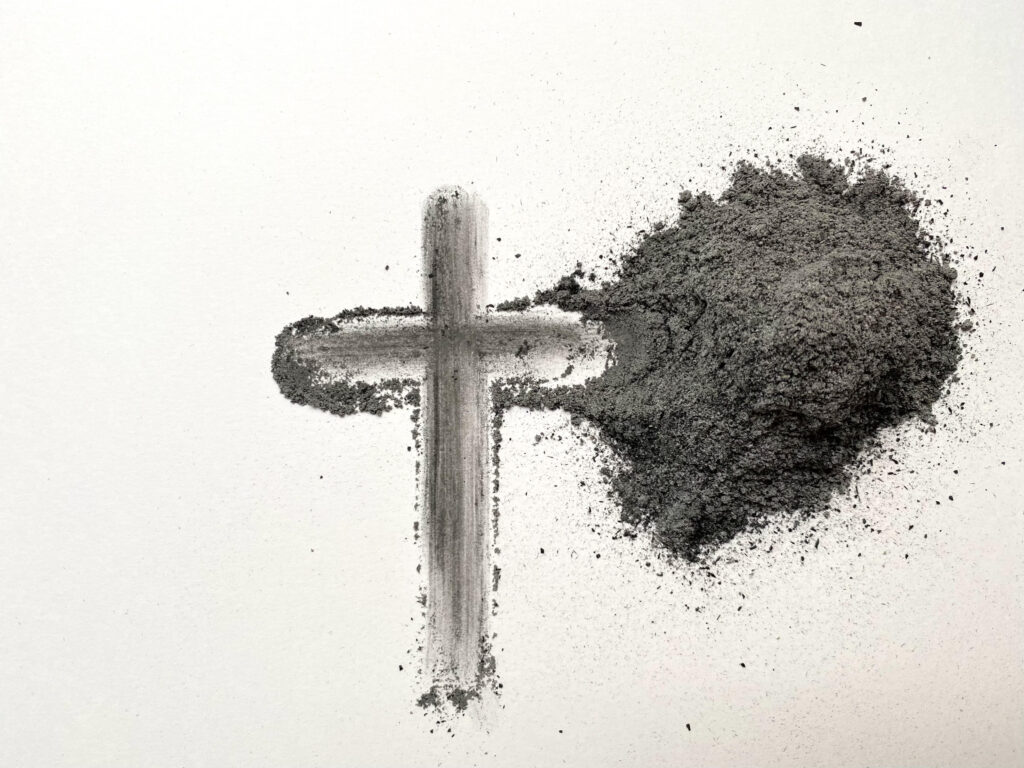 Lent was a foreign word for many years in my rather insular evangelical world. The only time I heard it mentioned was when one of my Catholic friends would tell me what they were giving up for the season, things like chocolate or watching TV. Needless to say, this did not make it a very appealing observance to adopt.
Something Missing
As I got older though, there were years when I felt something was missing as we celebrated Easter. I feel unprepared for it. For the season of Christmas, I prepare in advance, I have Advent calendars with little chocolates to mark the days as I count down to Jesus' coming, and there are the decorations and lights, and excitement over gifts. I eagerly wait for Christmas to come. But for Easter, I had no guide to follow. It often feels like the weekend sneaks up on me. I desire to have meaningful participation in this holiday but often feel as though I barely scratch the surface.
Have We Lost Something?
As Christians this is the most important of seasons to celebrate, our whole theology rests on the death and resurrection of Jesus. Perhaps our reluctance to adopt the observance of Lent has robbed this holiday of some of its beauty, richness, and significance.
40 Days
Lent typically refers to the 40 days leading up to Easter (not including Sundays). It begins with Ash Wednesday and ends on Easter Sunday and has been celebrated all over the world since the early days of the church. The 40 days are a reference back to Jesus' time of fasting in the wilderness at the beginning of his public ministry. During this time believers focus on confession, fasting, and prayer.
Practicing Confession
Confession is a practice mostly foreign to me. I have not been taught to examine my life very closely. The teaching I received often focused on the once-for-all sacrifice of Jesus. All our sins have already been forgiven, past, present, and future, and God is aware of all, so there seemed to be no need for a regular practice of confession. While this is mostly true, I think now that there is value in coming to know each wayward thought and action, to fully come to terms with our sinfulness. We don't do this to condemn ourselves or wallow in guilt, but to see ourselves clearly which then enables us to see the enormity of the grace and forgiveness Jesus provided. When we are unaware of our tendency to stray into unhealthy ways of living and disordered loves, then it makes it hard to appreciate the significance of Easter, the magnitude of the gift.
A Fast of Sorts
When we choose to give something up for Lent, a fast of sorts, it is not in order to gain brownie points with God or to prove our holiness. The goal is a heart attitude that recognizes the extent to all Jesus gave up for us and to place ourselves in a space where we are more aware of our need for a Savior.
What is With The Ashes?
On Ash Wednesday many churches use ashes to mark the sign of the cross on the foreheads of participants as a reminder of the brevity of our lives and the sacrifice of Jesus on our behalf. The priest dips a finger in ashes and marks the forehead in the shape of a cross "Repent and believe the good news" Or the older more traditional "remember man that you are dust and unto dust, you shall return". In biblical tradition, covering the head with ashes or sitting in ashes is a sign of repentance, sorrow, and mourning. So, this distribution of ashes on Ash Wednesday is understood as an appropriate way to mark the beginning of the season of self-examination and penitence.
Just as we are joined to Christ in His death, we are also tied to His resurrection. Rooted in this sure hope we begin the journey of these forty days, hearing and answering the call to repent, that we may enter fully into the reality of his resurrection.
New Practice
If observing lent is a new idea to you, I hope you will consider adopting some of the practices of this season. Maybe you will discover like me, a fuller knowledge of yourself and a deeper grasp of "how wide and long and high and deep is the love of Christ, and to know this love that surpasses knowledge—that you may be filled to the measure of all the fullness of God." (Ephesians 3:18-19)

Wishing you a blessed Lent and a glorious Easter!
If you would like to begin the practice of Lent this year Sue has put together a guide that will help you see yourself more clearly and more fully value the freedom Jesus bought for you. Click HERE for the guide.