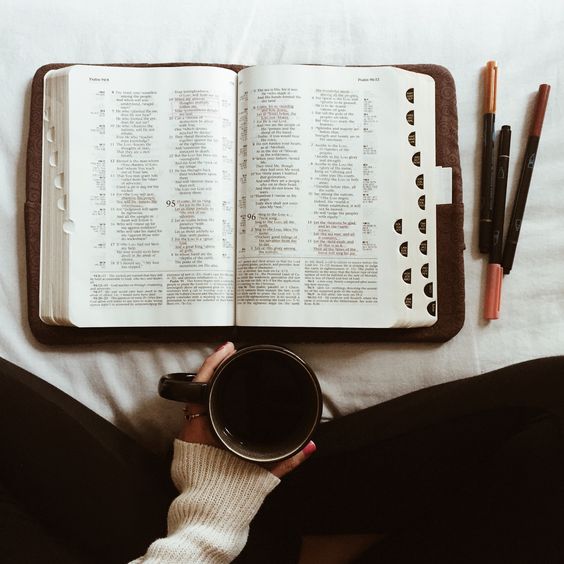 First of all, I just want to say what a blessing you all are, and to thank you for sharing your verses over these last several weeks. I can't tell you how much I love to hear about how they are weaving themselves into the fabric of your lives, it is such an encouragement. So please keep it up!
For the past few days, I've been thinking a lot about the idea of faith and hope. I had a conversation with a friend about when we feel like we have faith but our hope has gone missing. It so struck a chord in me that I just can't shake it. I began doing some meditating and studying about it and wanted to share a little of what I've discovered. One caveat, I don't claim to have figured this out…just sharing some thoughts. What I've found this week is that faith cannot be separated from hope, they are like sisters. You cannot have one without the other. This is based on a few Scriptures I came across:
Hebrews 11:1 "Faith is being sure of what we hope for and certain of what do not see."
1 Peter 1:21 "…so your faith and hope are in God."
Romans 4:18 "Against all hope, Abraham in hope believed…"
1 Cor. 13:13 "Now these three remain, faith, hope and love."
When faith is separated from hope it's like having our legs knocked out from under us. When hope is lost, our ability to pray with faith is diminished if not shut down completely. When the situation is too big, too much of a mess to fix, do we somewhere down deep in the marrow of our bones believe that our trouble or sorrow doesn't matter to God? That He can't or won't help us? Do we feel like He will answer our friend or neighbor's prayer but not ours? When things seem to be at a standstill. When a prayer that has been prayed for years is still left unanswered. When the trials and troubles come like waves with no end in sight. When our hope tank gets lower and lower, where do we go to fill up?
As I was going over this with the Lord, He shared that as soon as hope is gone, doubt, discouragement, and defeat, come strolling in. And when they come it's as a gang. Seldom do they come alone. First is doubt, who is quite sly, a smooth talker, and very convincing. And once we've taken the bait of doubt, discouragement follows. And when discouragement is allowed to linger defeat comes a knocking (and typically just lets himself right in). And if these bullies are left unchecked the leader of the gang, despair takes up residence.
I don't claim to have the answers on this, but I do have experience with the bullies of doubt, discouragement, and defeat. And as I've been asking God about this I sensed that He pointed me back to where it begins. Doubt, which is unbelief, and unbelief undercuts hope.
Have we allowed the enemy to come in and take ground that doesn't belong to him? Have we given him permission based on our unbelief in who God is and who we are in Him to have power over us? What lies have we allowed to creep in?
When our hope has gone missing what's the game plan? I think we need to go back to His Word. What does God say about this? What promises can I claim in His name? Ask yourselves "do I believe God is still a God of miracles?" And not just for others but for YOU! Never forget Mark 9:23 "Everything is possible for him who believes."
Girls, when we are full of faith the enemy cannot come after our hope. But we have to stay vigilant, armed and ready (Ep.6:10-18). This is no game we are playing. We are in an all-out war if we want victory in taking the territory God has laid out before us. And we need to put down the BB gun and get out the big guns. If we have allowed doubt, discouragement, and defeat to make a home in our hearts we need to take some affirmative action. Those bullies need to be removed by force. Taken by the scruff of the neck and escorted out of our lives and tossed out on their ears! And in no uncertain terms allowing them even a crack in the door to slither back in. And this is all done in the power of God's Word and in the name of Jesus!
What is causing you the most heartache, distress, frustration, hopelessness? My suggestion is go to God's Word and find out what He has to say about those things. What has He promised you? What can you claim in Jesus' name? Do we believe Jesus when He says things like "This is the confidence we have in approaching God: that if we ask anything according to his will, he hears us. And if we know that he hears us-whatever we ask-we know that we have what we asked of him." (1 John 5:14)
Girls, if we want success in this walk of faith we first need to be equipped with the full armor of God. With the sword, sharpened and at the ready, so at a moment's notice we can use it to defeat the lies of the enemy. We also need each other (like Aaron and Hur were for Moses, see Exodus 17:12). We need those who can partner with us when our faith grows weak, and discouragement comes knocking, and when we don't know what or even how to pray over a situation. If you don't have someone like that my prayer is that we can be that for each other. I know I desire to be that for you.
Keep up the good work girls, fighting the beautiful fight. I am praying for a glimmer of hope for those that are feeling hopeless, that it would be like a fresh breeze in the sails of faith. Boldly asking Him to give us believing hearts and to increase our faith. And that He would renew His wonders in our day!