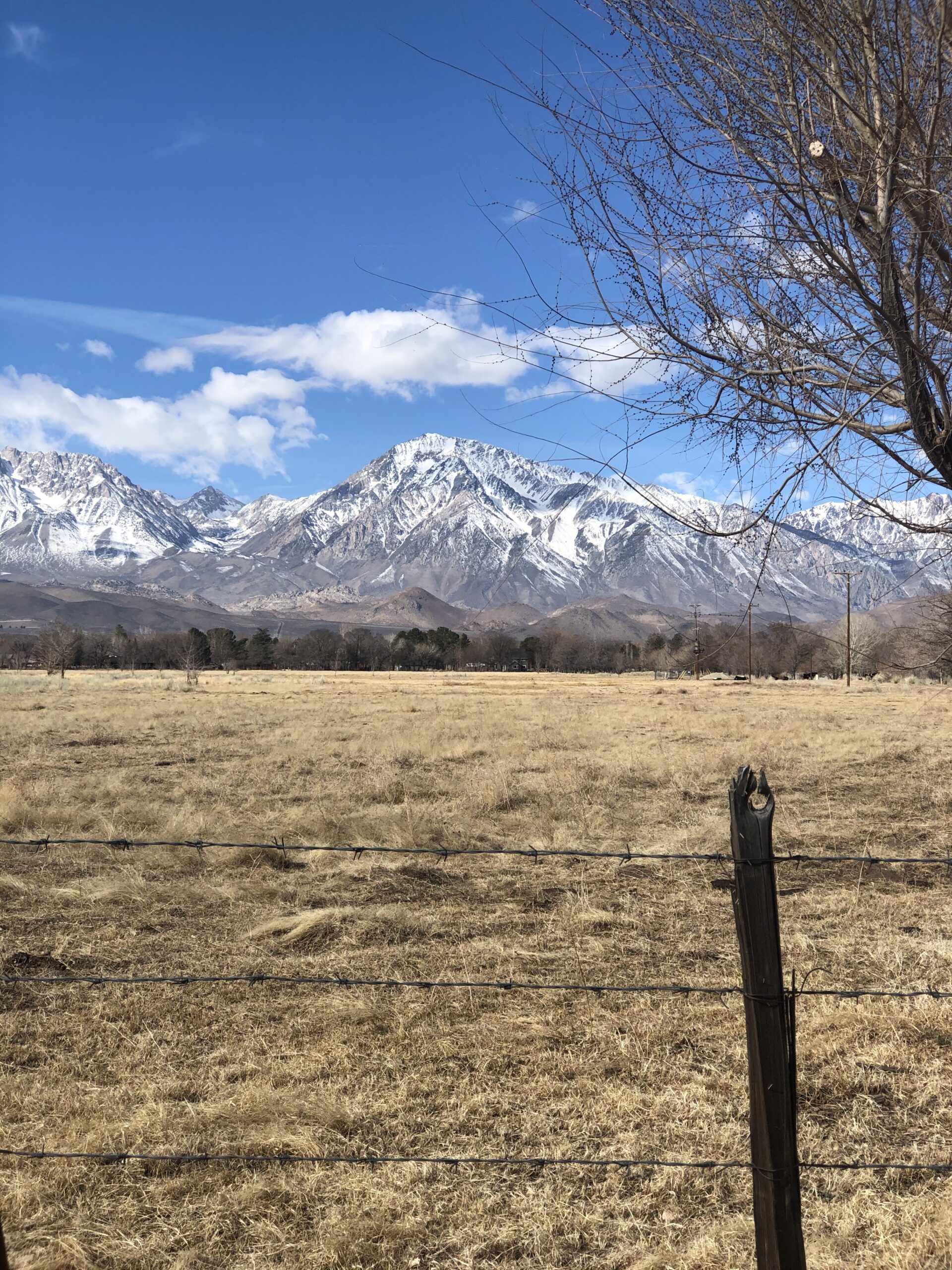 Saying goodbye and good riddance to 2020 may seem fairly easy to most. Unprecedented. That's the word for it. All of it. A pandemic, social unrest, political drama, economic upheaval, homelessness… and then personally, we all have a different story to share about how it all played out in our homes across the months of a seemingly never-ending year. It would be easy to wipe our hands clean of this year, wishing to forget it. All of it.
As much as I would love to do just that, I can't help but find the blessings that shine like stars in the darkness, many of which would not have happened if it weren't for those "bad" things that caused us so much distress. I can go through each season and cringe, but if I adjust my vision and refocus, I can just as well point to the good. Are we not called to do just that? There is wisdom in those gratitude lists that everyone tells you to make. Just sayin'.
Whose Plans?
In the beginning of the year, we here at Salt+Clay set out to launch a magazine. We were so fired up, so passionate about putting the visions the Lord gave us into action. It is a wonder that we were able to publish two issues during a pandemic, but we did have plans for more. And though our plans were altered, they were absolutely for the better, as we pivoted to support and encourage women looking for community and ministry in an otherwise isolated world. We were blessed by this work so much that it inspired our plans for the future of Salt+Clay (which we can't wait to share with you!).
Though we couldn't sit at Shannon's table with our poster-sized post-its and all our calendars and highlighters and notebooks, we connected through Zoom, Facetime, texts and emails… we prayed for each other, encouraged each other when doubt crept in, affirmed each other's visions, and best of all laughed and cared for each other through all of the ups and downs. The Lord had different plans than us, far better plans (as they always are), and I am so grateful.
Just Stay Home
Work from home. Learn from Home. Just stay home. Yet again, our plans were thwarted. As a family we enjoy traveling and had many plans already laid for 2020, all of which were canceled. Not ones to sit around for long, we tried to figure out a way to still get out there but remain safe and still follow all of the recommended guidelines. A lifelong dream of hitting the road in an Airstream finally came true for me–we settled on taking the money we would have spent on our vacations and putting a down payment on our very own silver bullet.
The Flying Johnny was named after my Stepdad — he passed away this year. He was my friend, he inspired my faith and taught me to live a life full of adventure. It broke my heart to have to say goodbye to him this year, and though we grieve and miss him every day, we have the comfort and peace of knowing he is right where he is supposed to be, waiting for us with our Father in Heaven.
Since we had to stay home to stay safe, we just redefined the word home and took it on the road. We could work from home, learn from home and stay safe in our own self-contained home on wheels. Thousands of miles, adventures and memories later, we can look back at this blessing that I assure you would not have happened otherwise, and thank God for his provision; for taking what looked like a huge disappointment and turning it into an opportunity for something even better. I can also thank Him for the opportunity to see some places I have seen long ago (before I was saved) with fresh eyes, as a Christian, in awe of His creation and His glory.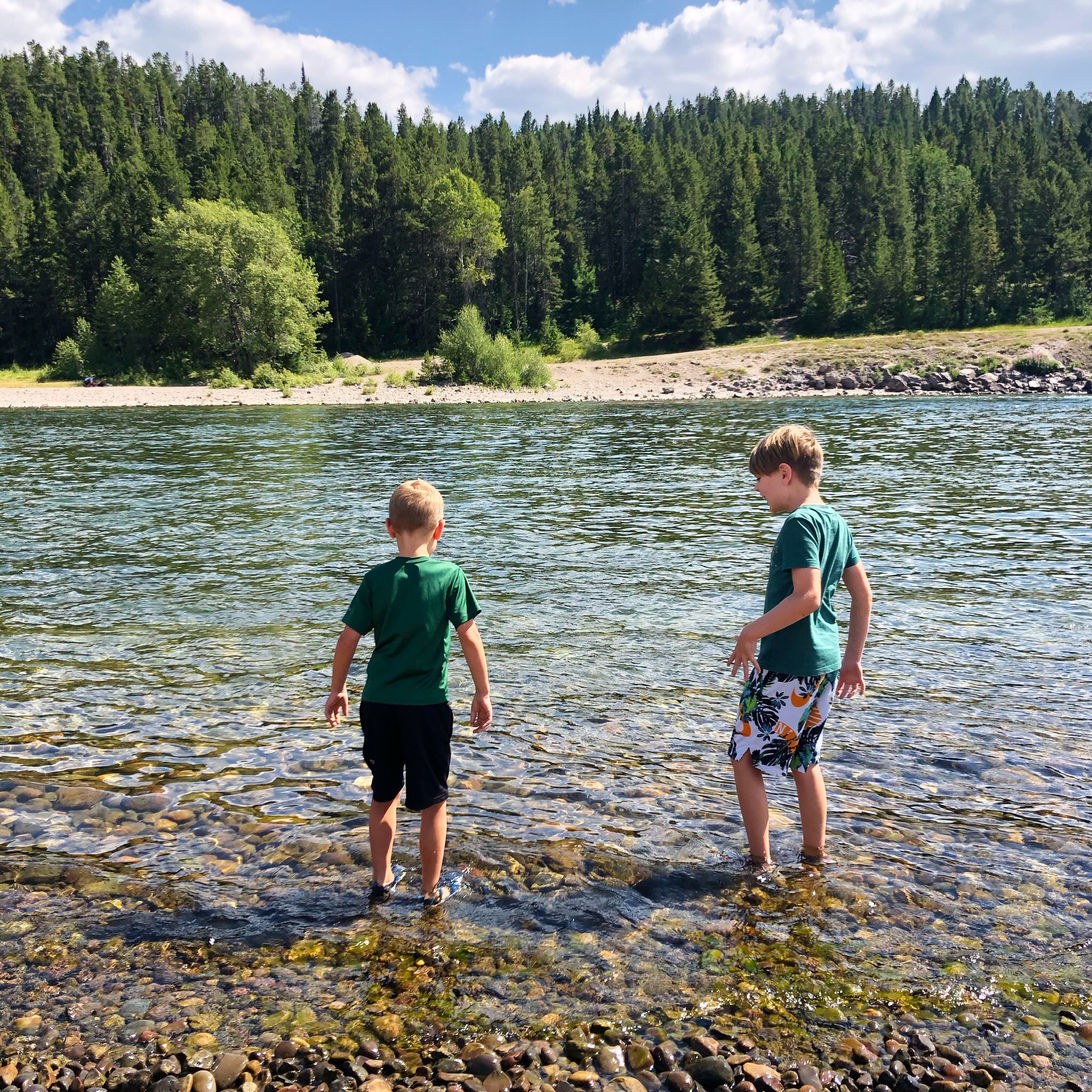 More Than Enough
With two boys in school and their many sports and hobbies, we would often be racing from one thing to the next, barely able to keep up with ourselves. Our calendar was always full, there was always something to do, somewhere to go — go go go! Apart from the kids, my husband and I had our own work and social commitments, so downtime was not in our vocabulary. I always felt like we were constantly playing catch up, always coming and going and never really having a chance to just rest and be.
Then this year was canceled. Calendar wiped clean. The blessing in this one is obvious — what a gift. It made us realize how overscheduled we were. How fast time was flying because we weren't pausing to actually be present. Time together with no plans allowed us all to reconnect with each other, for me to learn more about the two unique little beings the Lord blessed me with. Daily family soccer tournaments in the street, hikes in the hills, family bike rides and craft projects… a rekindled love of cooking that had disappeared when our lives got so busy, ample time around the table to eat and laugh and be together… what a blessing.
Now, was it always rainbows and sunshine? No. Absolutely not. Sometimes I questioned whether I made the right choice to keep the boys home and continue distance learning. There were plenty of tears shed, voices raised, and times of utter chaos that left me wishing for the day to end, calling out, "Lord, give me strength!" But therein lies another gift–gratitude for God's amazing grace.. and opportunities to learn, to teach and to most of all attempt to practice, patience. For me in particular, this was a challenge. I am not good at patience. I was and continue to be challenged daily. Thank you, Lord.
The Light
Though 2020 was a struggle and filled with more heartache and uncertainty than any previous living year of mine… though this Christmas will look far different from any one prior as we choose to keep our loved ones safe and healthy in order to continue to enjoy their presence in the years to come… I look back and I look forward, and choose to look for the light in the darkness. We can moan and groan and complain… or we can take up the cross, look for the light and share it to inspire others to do the same.
So, no, I don't think I want to forget any of it.
"For God, who said, 'Let there be light in the darkness,' has made this light shine in our hearts so we could know the glory of God that is seen in the face of Jesus Christ."
–2 Corinithians 4
Danielle Stickel
Creator of the things, doer of the stuff, Co-Founder of P12 Collective and Salt+Clay. Danielle's background is both creative and technical, so we pull her in every direction. Thankfully she has a passion for lifting up others and loves doing all things for Him! You can find Danielle on Instagram
@stickelberry
2020-03-10T23:48:07+00:00
Creator of the things, doer of the stuff, Co-Founder of P12 Collective and Salt+Clay. Danielle's background is both creative and technical, so we pull her in every direction. Thankfully she has a passion for lifting up others and loves doing all things for Him! You can find Danielle on Instagram @stickelberry
https://www.salt-clay.com/testimonials/danielle-stickel/