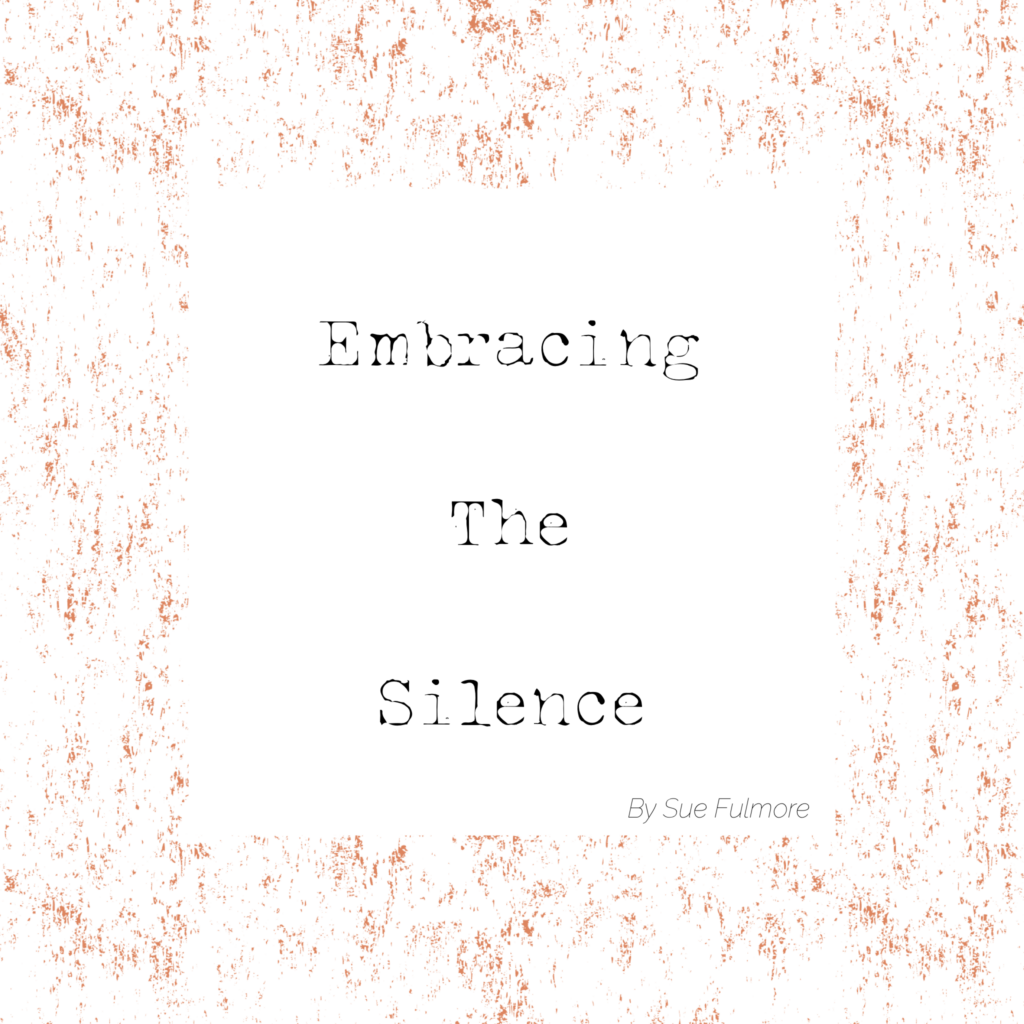 ---
One of the best things I have ever done is to learn to do nothing.
It began last summer, 10 minutes of silence and stillness to begin the day. It sounded simple: breathe deeply, check in with my body, become aware of God with me when I was doing nothing. Ahhh, but the fight that went on inside my mind and body was fierce.
Driven to perform
As one driven to perform in order to earn my place in the world and in the affection of God and people, this sitting still and doing nothing felt like torture. Almost as pleasant as sitting in the dentist's chair with the drill boring holes into my teeth. At first, it felt pointless – I had the classic monkey brain, my thoughts continually jumping from branch to branch in my mind.
No longer enough
But I persisted. The old ways of meeting with God I had used for decades were no longer enough. I needed to experience God as being present and attentive to my life. Was He there in all my questions and doubts that threatened to send me off-kilter? Did my every day realities matter to Him? The cold hard facts stored in my head could not comfort me in times of anxiety, fear, or grief. What I needed was to know Jesus was with me, leaning in to listen as I poured out my heart, offering me His steadying hand.
What was missing
I had missed seeing Jesus patiently sitting with me waiting for me to turn toward Him. I was too busy trying to do all the things we are told to do to be "good" followers of Jesus. He really wants me to stop and see Him, to talk to Him as a friend.
Just Showing up
Long-time pastor and teacher, Mimi Dixon has said she thinks of the spiritual disciplines "as showing up to be with Jesus who's sitting at the table hoping I'll come". I love this image of a patient, an ever-faithful friend showing up daily to be with us. I like to imagine Him sitting with a coffee cup in hand ready for me to join Him for our morning conversation.
Have you ever imagined that meeting with Jesus could be this easy? He is already with you, waiting, eager to greet you and hear about your day?
Purposefully sitting
It took weeks of showing to sit with Jesus before I began to feel the shift in body, soul, and mind. Ten minutes of purposefully sitting in stillness and silence began to lift the fog of distractions, bringing needed clarity and focus. I held one thought before me and allowing all others to fall away. This is a way of putting into action the words of Psalm 46:10, which tells us to,
Be still and know that I am God.
In the stillness
It is in the stillness that I begin to tune my ears to the Love calling me to relinquish, to turn away from my old way of living in order to be made new. Love whispers a story of my worth, the song previously drowned out by the chatter of distractions. It is here in the silence that my deepest longings are unearthed, given space to breathe, to take root, sprout, unfurl, and bloom. Even as I leave this time with God, the silence goes with me. Something internal has shifted, the burden to prove my worth is gone, I have been seen, and I am loved.
A buoy in the storm
On good days this practice has reminded me of the presence of God with me all throughout my day. However, it is during times of upheaval, like a worldwide pandemic and all its implications, that this practice has become a life-line, a buoy in the storm.
I have been reminded of the value of taking time on a regular basis to steep in the presence of God, so when the unexpected happens, I have worn a track to His heart, I have already forged a path to follow in times of darkness.
Never too late
It is never too late to add a practice such as this to your life. It will be a fight, but one worth the effort. By keeping in mind that Jesus is already at the table waiting, eager to meet with us and speak in the quietness of our hearts, makes it easier to push the distractions aside and choose to be still.