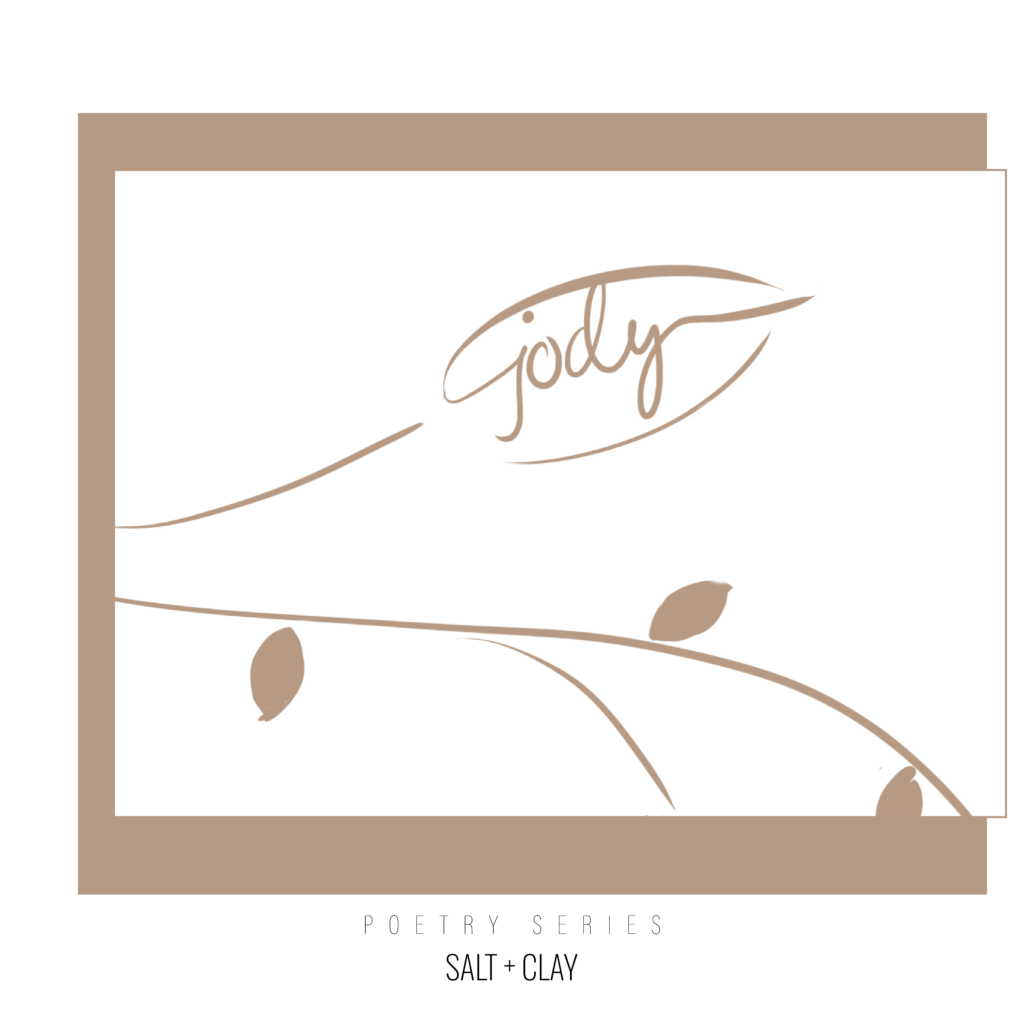 We hope that you have enjoyed our Feature Friday poetry series, we have loved highlighting these talented women with you. As we wrap up the final week of our series we want to introduce you to Jody Collins.
Jody Collins is a blatant philologist (the study of language, especially its history and development) and poetry lover living in the Pacific Northwest with her very patient husband. She uses both gardening and writing as therapy, often featuring her 6 grandchildren, whom she thanks God for daily. Jody's been penning words since Smith-Corona typewriters graced the desks of her middle school, but nowadays you can find her musings at www.jodyleecollins.com.
When did you begin writing poetry?

I began writing (very bad) poetry in high school and stopped for a long time, taking it up again in earnest two or three years ago. I attended a dream workshop with poet and priest Malcolm Guite in 2018 and sat with other poets for an entire week, talking craft and whatnot…. that filled my inspiration tank full.

What advice would you have for a beginning poet?

Read, read, read! The classics like George Herbert and Gerard Manley Hopkins or contemporaries. Find a Christian poet you like–my favorites are Luci Shaw and Laurie Klein, as well as Susan Cowger, Tania Runyan and Barbara Crooker. Barbara and Susan have inspired me the most, as they are "women of a certain age" (i.e. over 65 like me) who continue to be creative. Most of what I have learned about line breaks, imagery and word choice have come from reading others' and their great work.

What was the inspiration for this poem submission?

Easy–my granddaughter Mary's birth in August of 2019. My daughter had five pregnancy losses before Mary, as well as being an older mom (she is 40) so there were some complications and challenges. The delivery was very difficult but she had a remarkable care team working with her. I praise God I was in a Catholic hospital with a chapel which gave me a place to sit and pray. The marble statue of Mary in the corner began the seed of the poem as I sat and listened.

Where do you get your ideas or inspiration?

Most of my ideas are nature or creation related as I look and listen outside. I write a lot about birds and my garden, mostly, and the way creation speaks and beauty ministers to our souls.

How do your poems develop?

Usually with a scribbled line or two, then a draft is dumped out on the page. I revisit the piece several times and look for unnecessary words, rearrange the flow so the images are clear, look for repetitions that can be expressed with a better or different word. They are always in process

Mary-Messenger

The day you were born the moon's sliver
announced its waning as God ushered in your birth.
I was not there but paced in the chapel where my path
crossed with a kind African chaplain, offering me a
handshake and prayer to steady my heart.
I sat with Mary, glimpses of her gentle marble face
gracing the quiet corner, calming my soul.
Your mother couldn't scale the mountain that would bring
you to us, so God sent a wise and kind doctor to say
the word that moved the people to deliver you.
Your heart was beating too fast, they said, so the village
widened to care for you and carry me as others
watched its fierce flutters while they invited you
into the world.
How quickly the news came, the text declaring
you were here and healthy and whole, God's
message to us. We'll be reading you the rest of our lives.