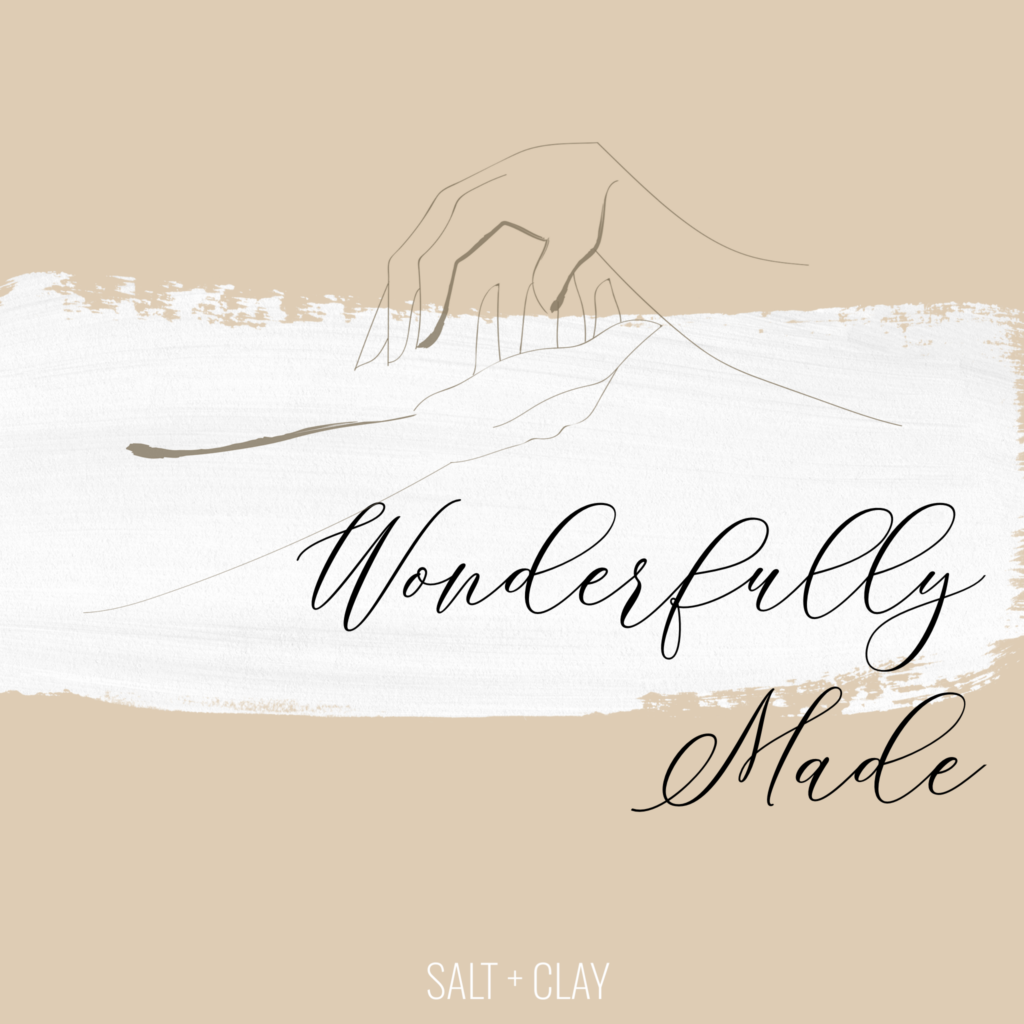 Two weeks have passed since the death of George Floyd, and today he has been laid to rest in Houston, Texas. Words fail to adequately describe the grief and frustration over his senseless death. It is yet another painful reminder that a person's race still determines how they will be treated. Our hearts are with the victim's families and all who feel hopeless in the face of pervasive racial discrimination and outright cruelty.
It's Time To Speak
We here at Salt+Clay have been quiet, resisting the urge to speak out, because we feel we need to take time to listen. But in doing so we realize that silence can come across as either complicit or compliant and it is for that reason that we have decided to share our thoughts with you today.
Change Begins With The Heart
We agree with so many that this conversation needs to continue, asking ourselves and each other hard questions and listen carefully to the answers so that we can move forward. As a leadership team here at S+C, we unanimously agreed on how we wanted to speak into this issue, and it comes back to the heart. We believe that if we desire to see a change it needs to begin in our hearts which will then affect our country and the world.
Lately, we've have been reading, meditating, and praying through Psalm 139 and we would like to propose this for your reflection as well. There are two main points from within the Psalm that we feel hit squarely on this topic: God's intimate love and attention for each of us no matter who we are and our response to this knowledge. If you can please take some time to prayerfully go through this magnificent Psalm by David.
Psalm 139 A Psalm of David
(1-6) You are fully known.
You have searched me, Lord,
and you know me.
You know when I sit and when I rise;
you perceive my thoughts from afar.
You discern my going out and my lying down;
you are familiar with all my ways.
Before a word is on my tongue
you, Lord, know it completely.
You hem me in behind and before,
and you lay your hand upon me.
Such knowledge is too wonderful for me,
too lofty for me to attain.
Reflect:
It's not just that God knows everything – He knows you. It's not just that God is everywhere – He is everywhere with you. It's not just that God created everything – He created you.
Response:
Thank you Father that you know even the smallest aspect of my life; my thoughts, and my words even before I speak them. There is nothing hidden from you.
(7-12) The all-present God is with you
Where can I go from your Spirit?
Where can I flee from your presence?
If I go up to the heavens, you are there;
if I make my bed in the depths, you are there.
If I rise on the wings of the dawn,
if I settle on the far side of the sea,
even there your hand will guide me,
your right hand will hold me fast.
If I say, "Surely the darkness will hide me
and the light become night around me,"
even the darkness will not be dark to you;
the night will shine like the day,
for darkness is as light to you.
Reflect:
God is present everywhere, and there is no corner of the universe hidden from Him.
Response:
Father, may I know even more deeply of your constant presence with me. Help me trust that your hand of love and care is with me and that not even death and the grave could separate me from your love.
(13-16) The eternal God formed you.
For you created my inmost being;
you knit me together in my mother's womb.
I praise you because I am fearfully and wonderfully made;
your works are wonderful,
I know that full well.
My frame was not hidden from you
when I was made in the secret place,
when I was woven together in the depths of the earth.
Your eyes saw my unformed body;
all the days ordained for me were written in your book
before one of them came to be.
Reflect:
The God of all knowledge and constant presence had the care and concern to uniquely form you in your mother's womb.
Response:
Father, I'm in awe of how exquisitely you fashioned every element of my body. The composition of bones, muscles, and sinews, and veins, and arteries, and other parts, all framed with such wonderful skill. It is stunning both in its design both for beauty and use. I'm overwhelmed with your limitless creativity in how similar and yet so unique each person is on this planet. Let me see all people through this lens.
(17-18) The precious nature of God's thoughts to you.
How precious to me are your thoughts, God!
How vast is the sum of them!
Were I to count them,
they would outnumber the grains of sand—
when I awake, I am still with you.
Reflect:
God's thoughts toward you are those of a Creator, Redeemer, Father, and Friend. God thinks well of you and thinks of you often.
Response:
Father, I'm filled with amazement as I consider how intimately you know me and that you still pursue me and want to spend time with me. Thank you for your boundless love that never stops flowing. Your thoughts of forgiveness, renewal, upholding and supplying, and a thousand more kinds that perpetually well up in your mind.
(19-22) Longing for righteousness and justice.
If only you, God, would slay the wicked!
Away from me, you who are bloodthirsty!
They speak of you with evil intent;
your adversaries misuse your name.
Do I not hate those who hate you, Lord,
and abhor those who are in rebellion against you?
I have nothing but hatred for them;
I count them my enemies.
Reflect:
To the depth we love God, and his righteousness, there is also an equivalent hatred of evil. Passionate lovers of God are also passionate haters of evil.
Response:
Father, I know that according to your word we are to love people but hate sin. This is especially difficult in our culture today. Please help me to first and foremost love you and love people well. Then clearly show me what breaks your heart so that my heart might be broken for those same things.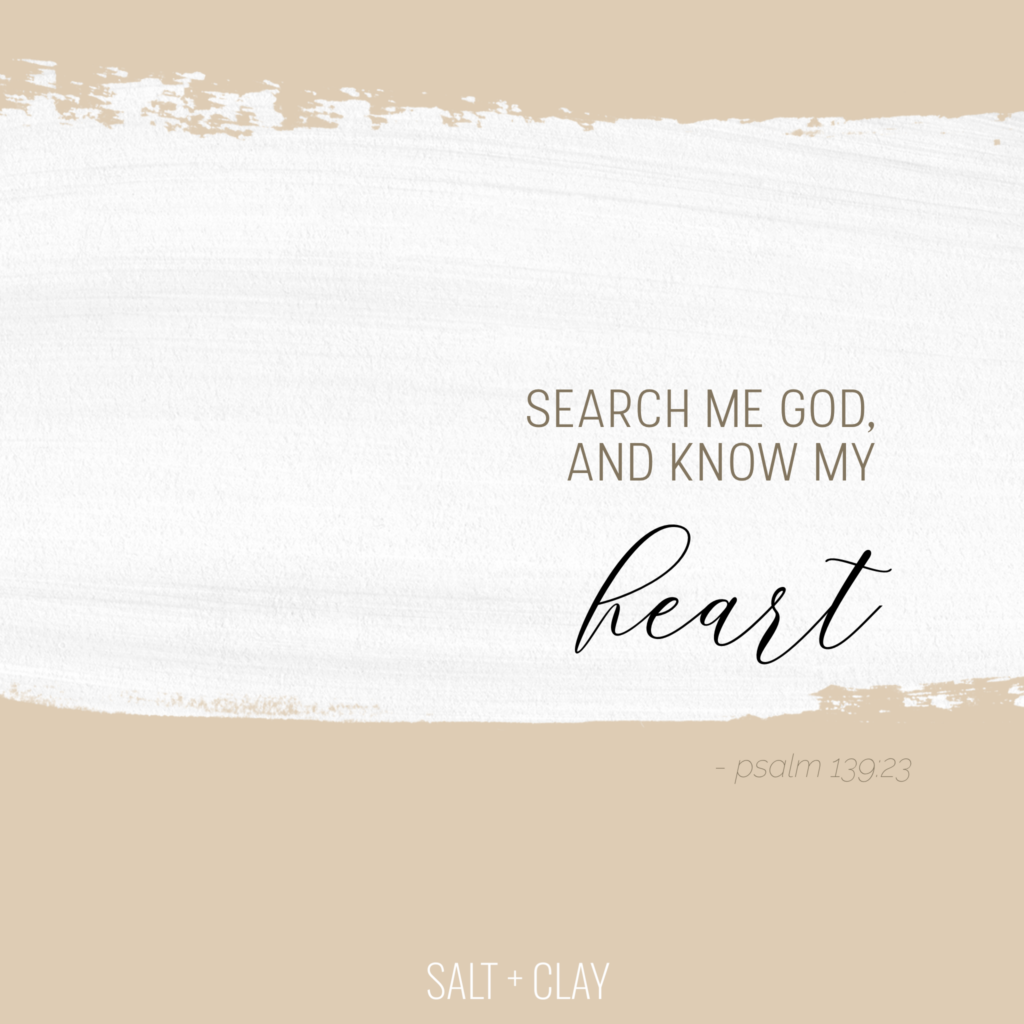 (23-24) A humble prayer to a great God.
Search me, God, and know my heart;
test me and know my anxious thoughts.
See if there is any offensive way in me,
and lead me in the way everlasting.
Reflect:
God has perfect knowledge and a constant presence, He is also a God of love and can be trusted to search you and know you at the deepest levels.
Response:
Father, you know me better than I know myself. I'm asking you to search my heart. Shine a light in every corner, open every door, leave nothing unturned. Reveal any secret sins, as well any sins of omission and commission. And then help me to turn away from those things so that I might be more like Jesus.
David ended this majestic psalm by declaring his destination – the way everlasting. Trusting the God of complete knowledge and constant presence would bring David to everlasting life. What a promise!
One day we will stand before the throne of God in heaven, shoulder to shoulder with a throng of people each uniquely created and loved equally by God. May this reality that already exists in heaven become our reality here on earth today.
"…a great multitude that no one could number, from every nation, from all tribes and peoples and languages, standing before the throne and before the Lamb, clothed in white robes, with palm branches in their hands, and crying out with a loud voice, "Salvation belongs to our God who sits on the throne, and to the Lamb!" And all the angels were standing around the throne and around the elders and the four living creatures, and they fell on their faces before the throne and worshiped God, saying, "Amen! Blessing and glory and wisdom and thanksgiving and honor and power and might be to our God forever and ever! Amen." Revelation 7:9-12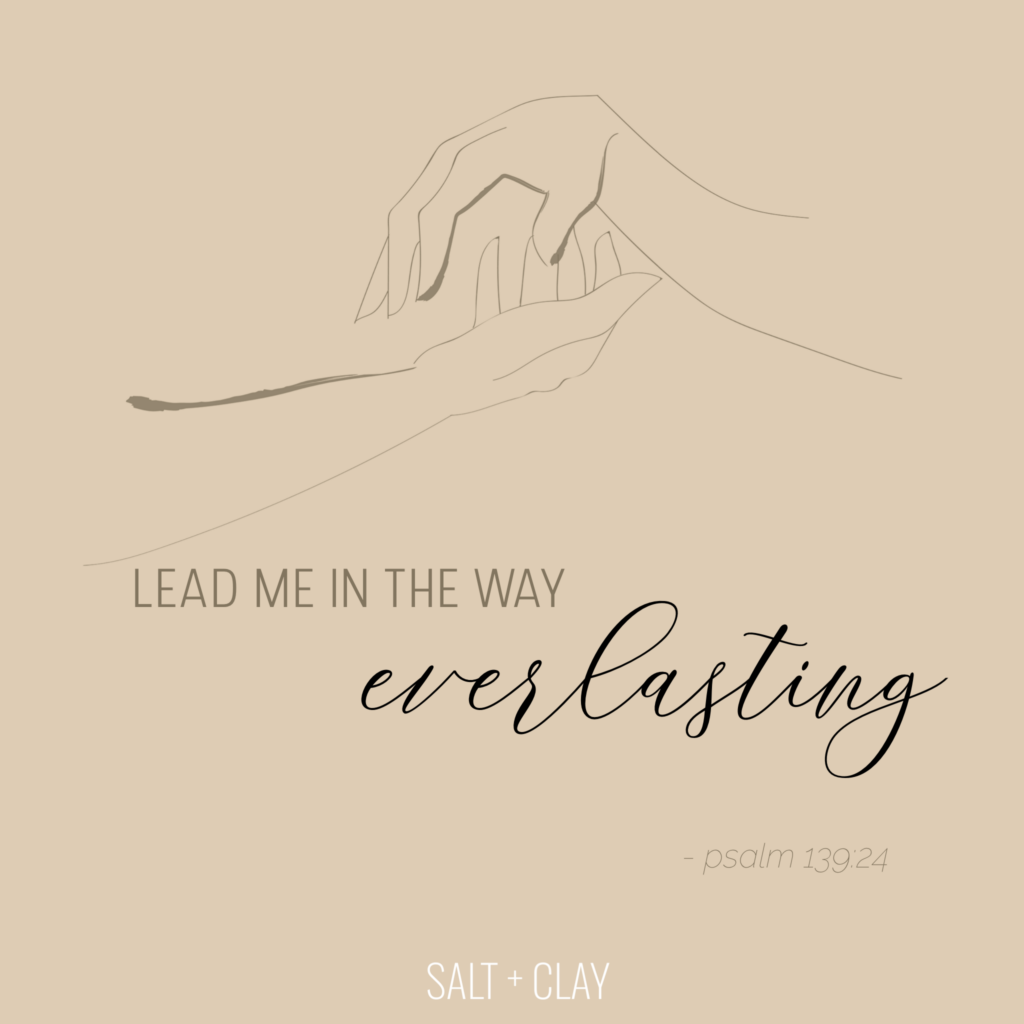 Your Sisters at Salt+Clay