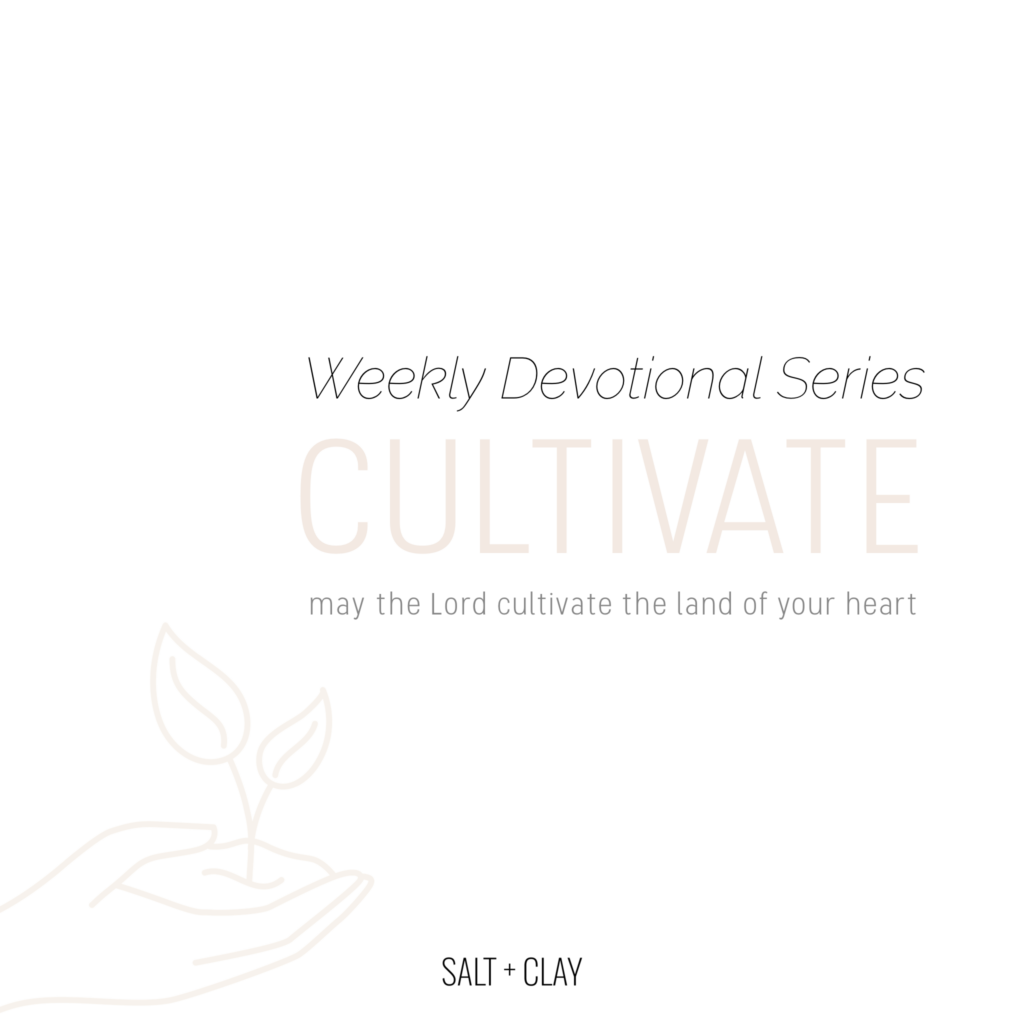 May the Lord Cultivate the Land of Your Heart
To coincide with our Spring Issue release, we have kicked off a 4 week devotional series! Join Amber as she walks us through what it means to cultivate a deeper relationship with Jesus and how He works in and through us.
---
Check out our first video here!
New videos will be posted Monday mornings on IGTV and YouTube, and you can also find the links on our Weekly Devotional page!
Hope you enjoy,
Your Sisters at Salt+Clay